Inspiration Brewed Here | Art & Coffee
Le Méridien Hotels passion for coffee goes beyond the art of hand-crafting imaginative Illy® espresso drinks. Coffee inspires, sparks creativity and encourages social gathering.
The Inspiration Brewed Here programme brings these elements to life. Le Méridien Hotels partnered with Esther Maasdam and Franz Zauner, two coffee specialists, who both embarked on a journey of discovery to some of the most inspiring destinations around the world, to uncover local coffee culture. While on their journey they develop bespoke caffeinated creations and collaborate with local artists to fuel Le Méridien Hubs with an exciting and thought-provoking ambiance.
Discover their stop in Barcelona.
SHARE THE ART OF COFFEE #LMCOFFEE
@lemeridienbarcelona
Meet the Coffee Experts
Global Latte Artist & Global Master Barista and local Master Barista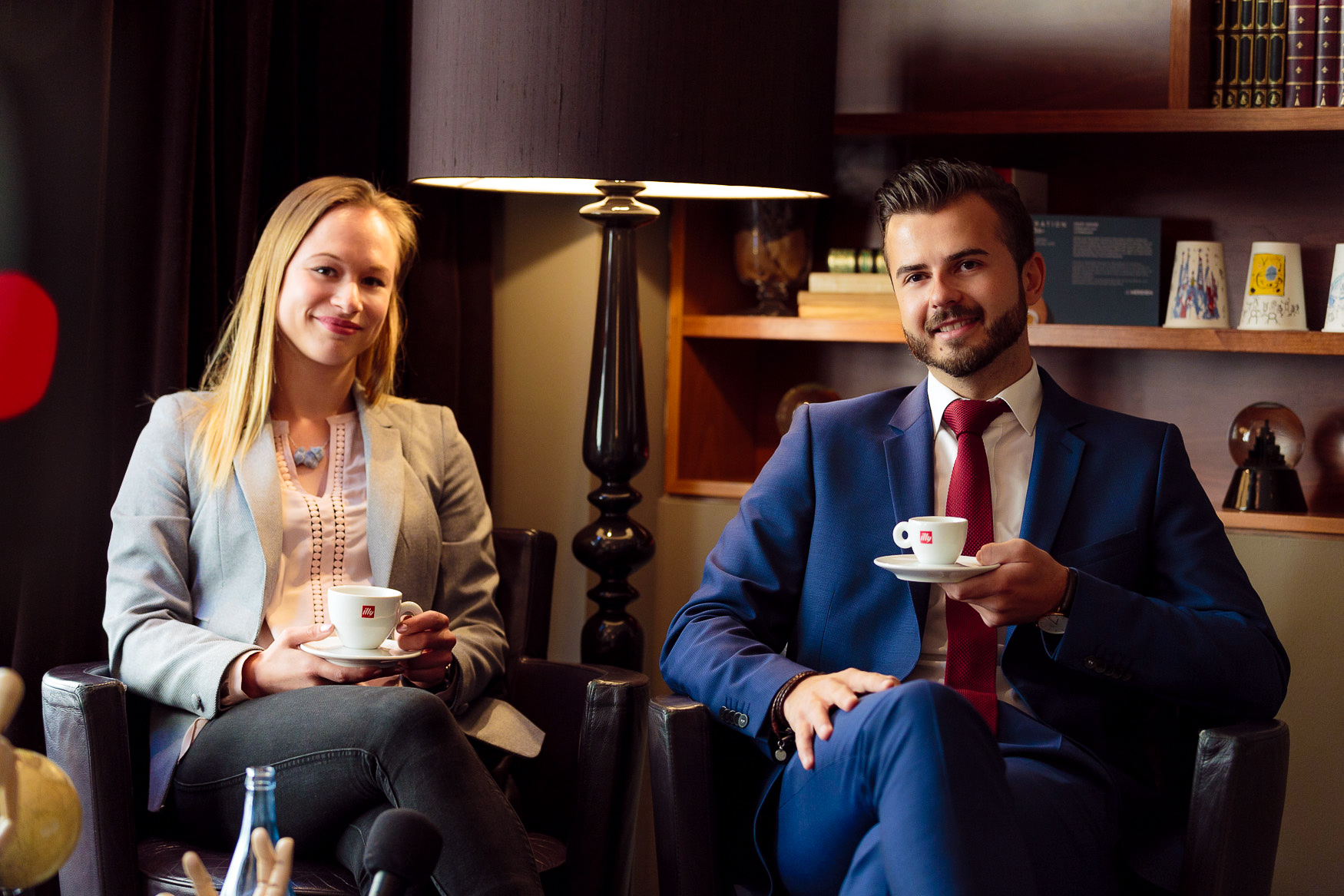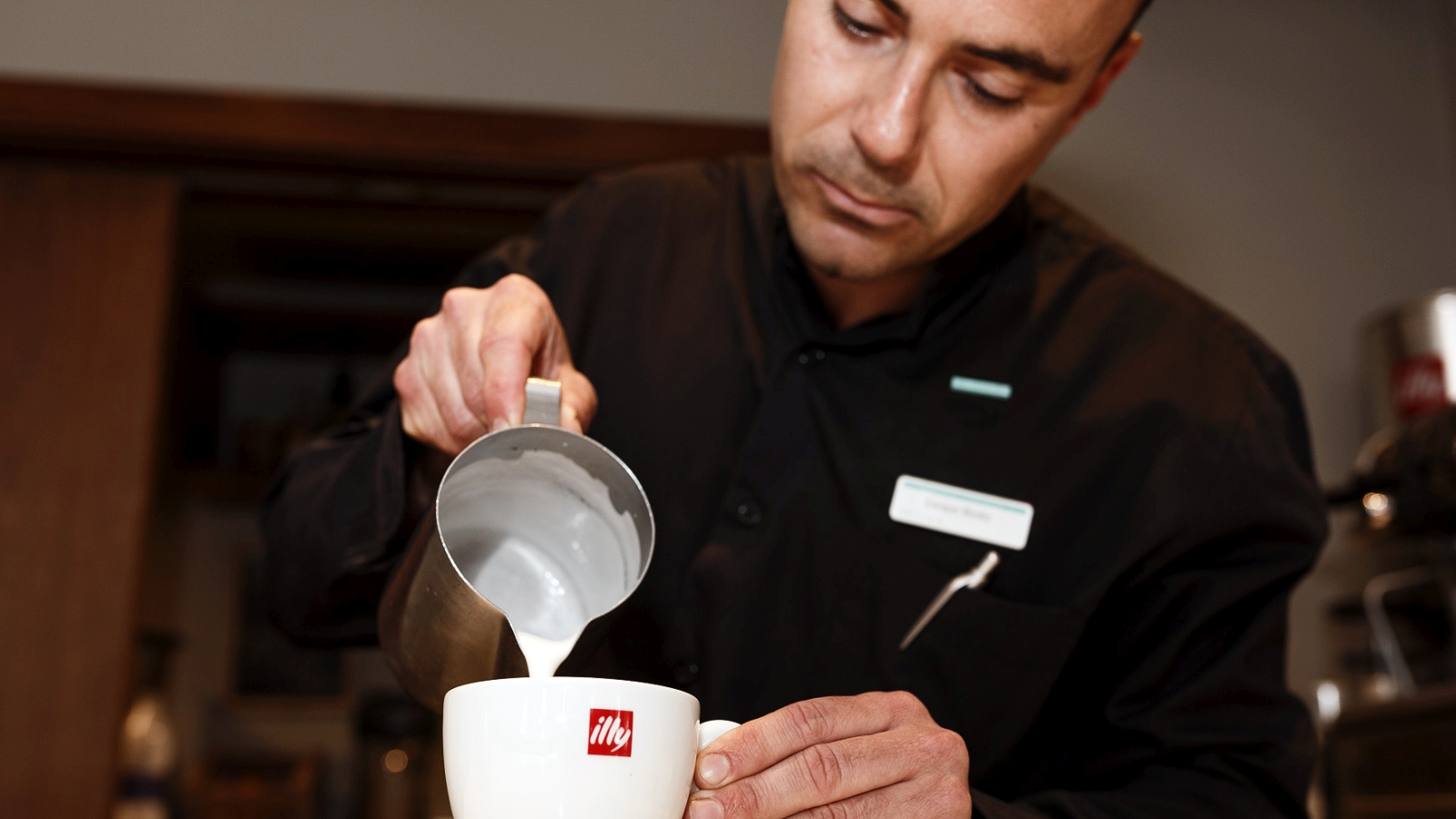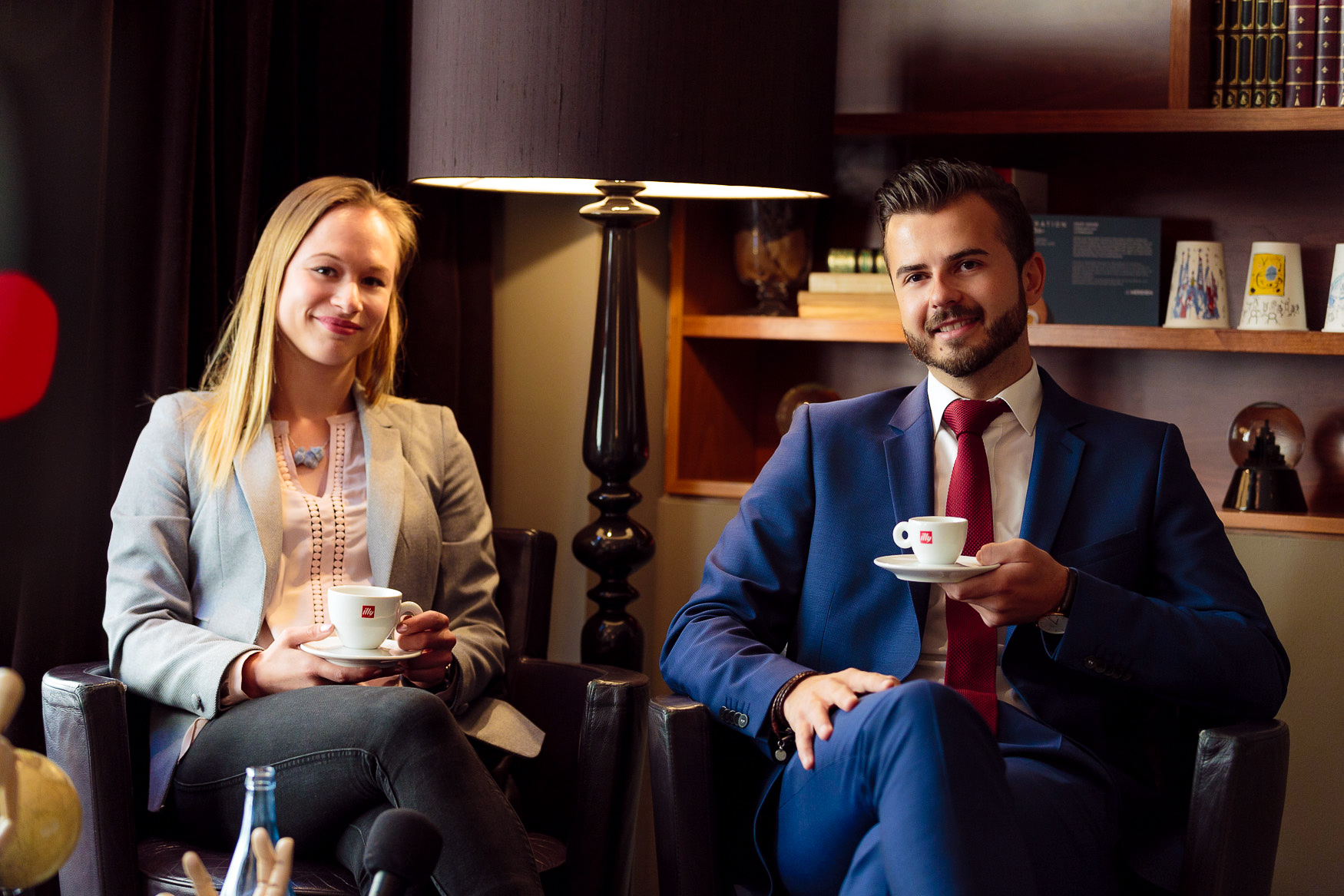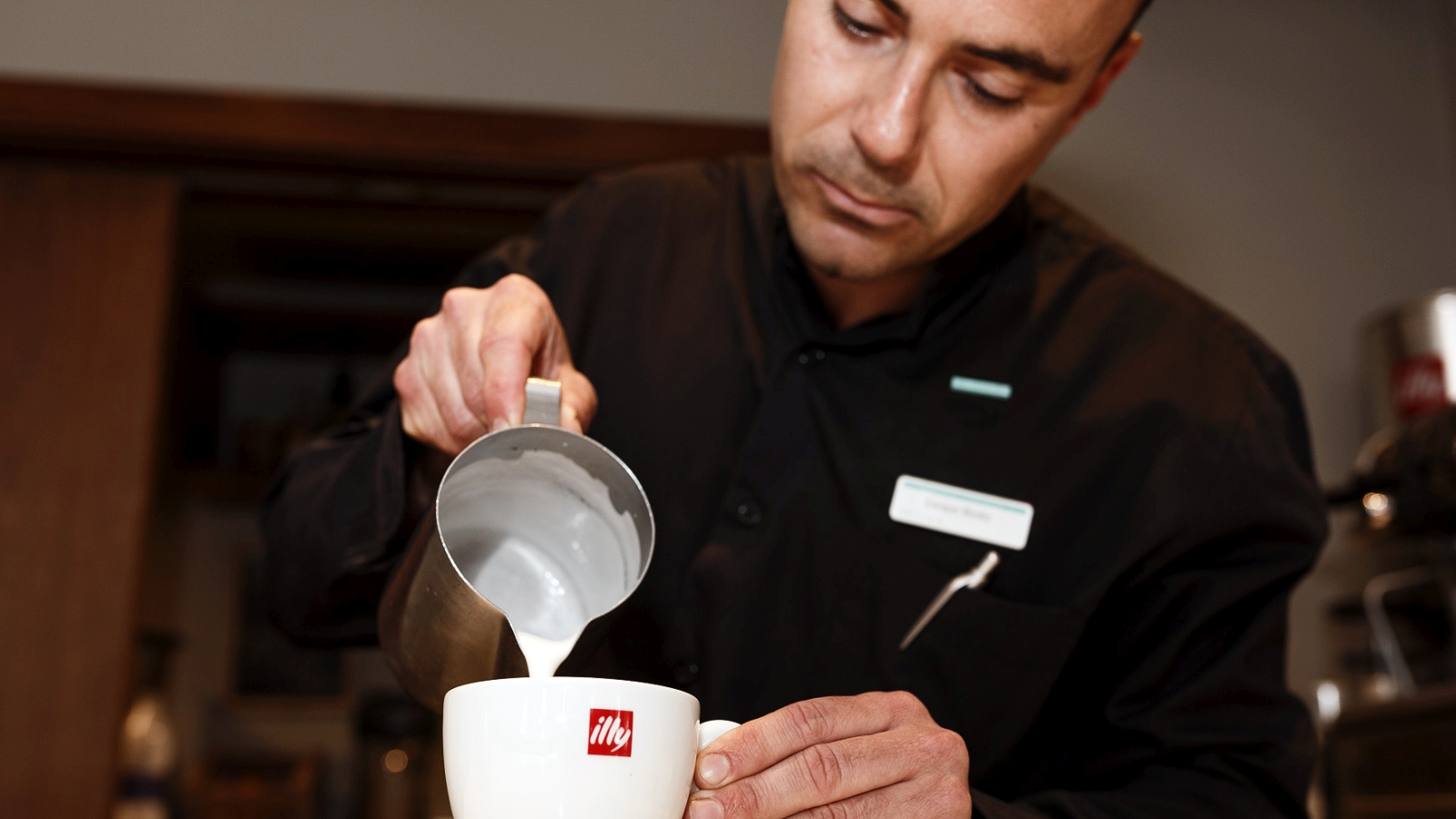 Esther Maasdam, Global Latte artist for Le Méridien and a dutch native, creates destination-inspired latte art from around the world using Le Méridien Hotels as her inspiration. Follow her journey of discovery through India, Africa, China and Europe.

Franz Zauner, Le Méridien Global Master Barista works closely with local Master Baristas to continuously provide new coffee experiences in each destination.

Enrique Benito, Master Barista for Le Méridien Barcelona, a true passionate for coffee and an expert in providing authentic coffee experiences. Visit him at the Hub in the Longitude Bar and get ready for a whole new coffee culture discovery.
LE MERIDIEN BARCELONA COFFEE INSPIRED ACTIVITIES
We are proud to have passion for coffee not only in the brewing and tasting, but on many other aspects of it. We create art, cocktails and fun activitites related with the bean that we all love.
ESPRESSOISM MEETS EXPRESSIONISM
Discover the result of a caffeine-fueled afternoon where our Global Latte Artist Esther Maasdam, Global Master Barista Franz Zauner and six Barcelona based creative minds collaborated to develop coffee inspired latte art, illustrations, photography and even sculptures.
Explore what happens when art and coffee collide and learn more about Barcelona's artistic culture through the lens of coffee.
See all our coffee inspired Artists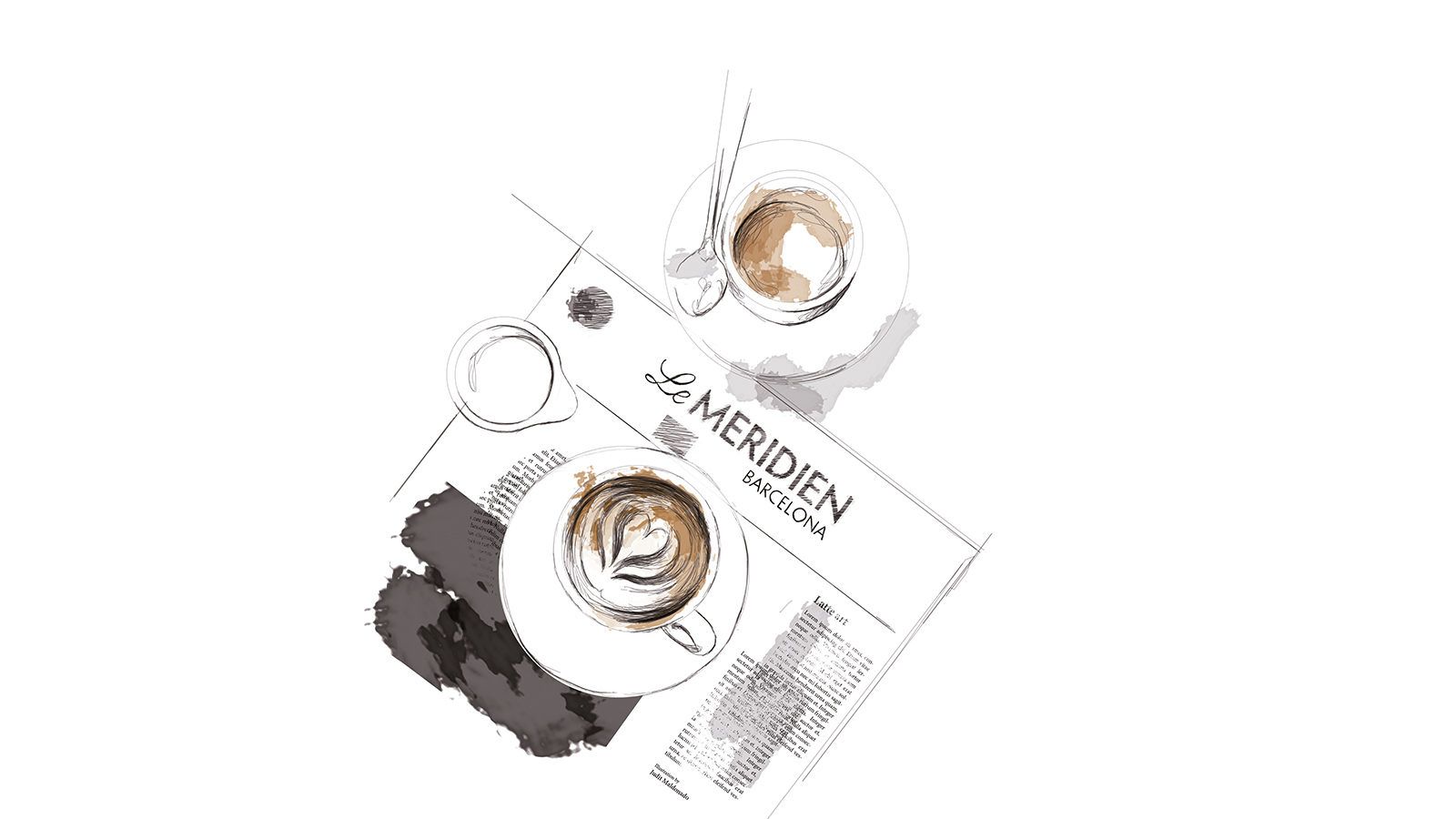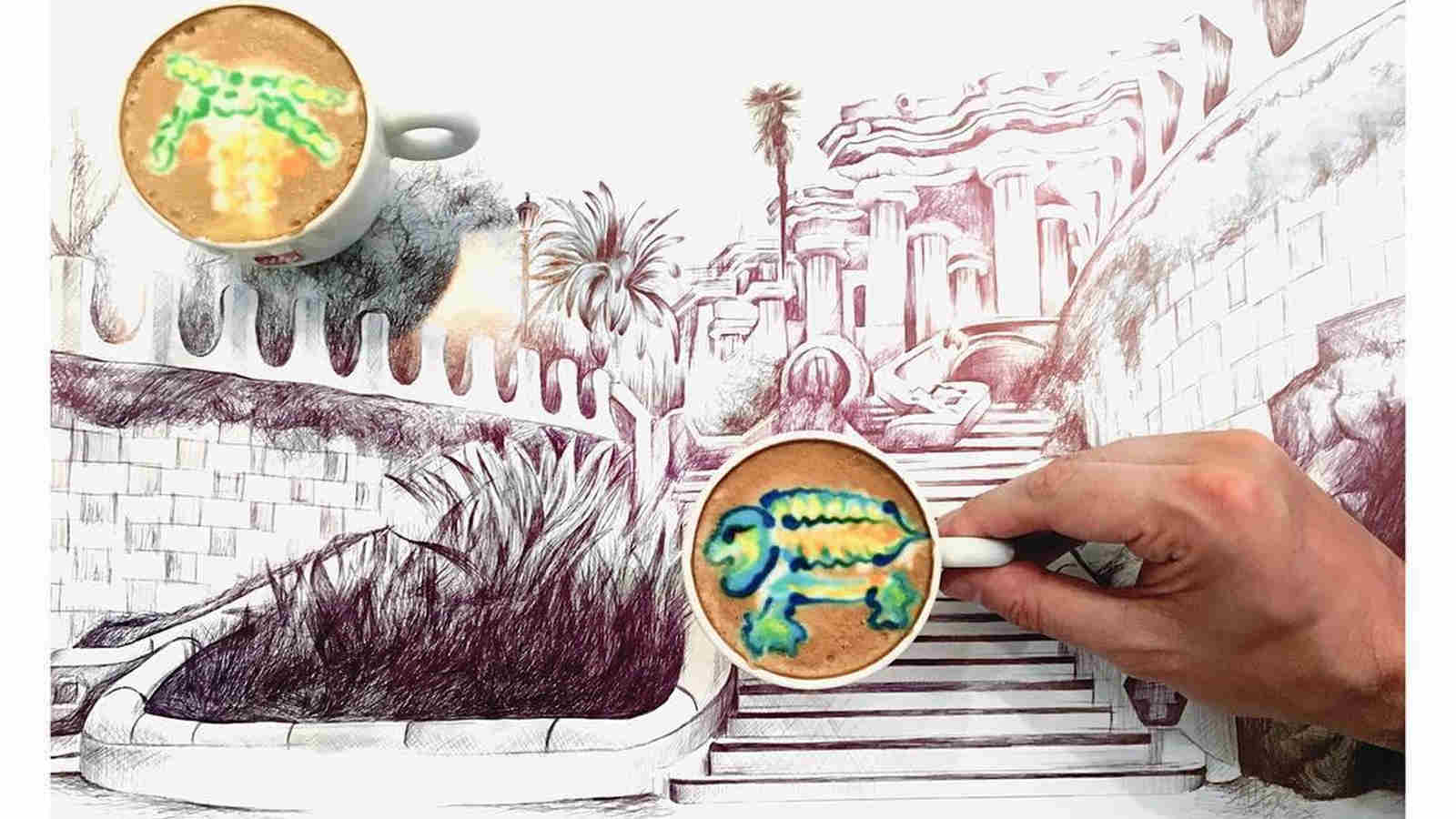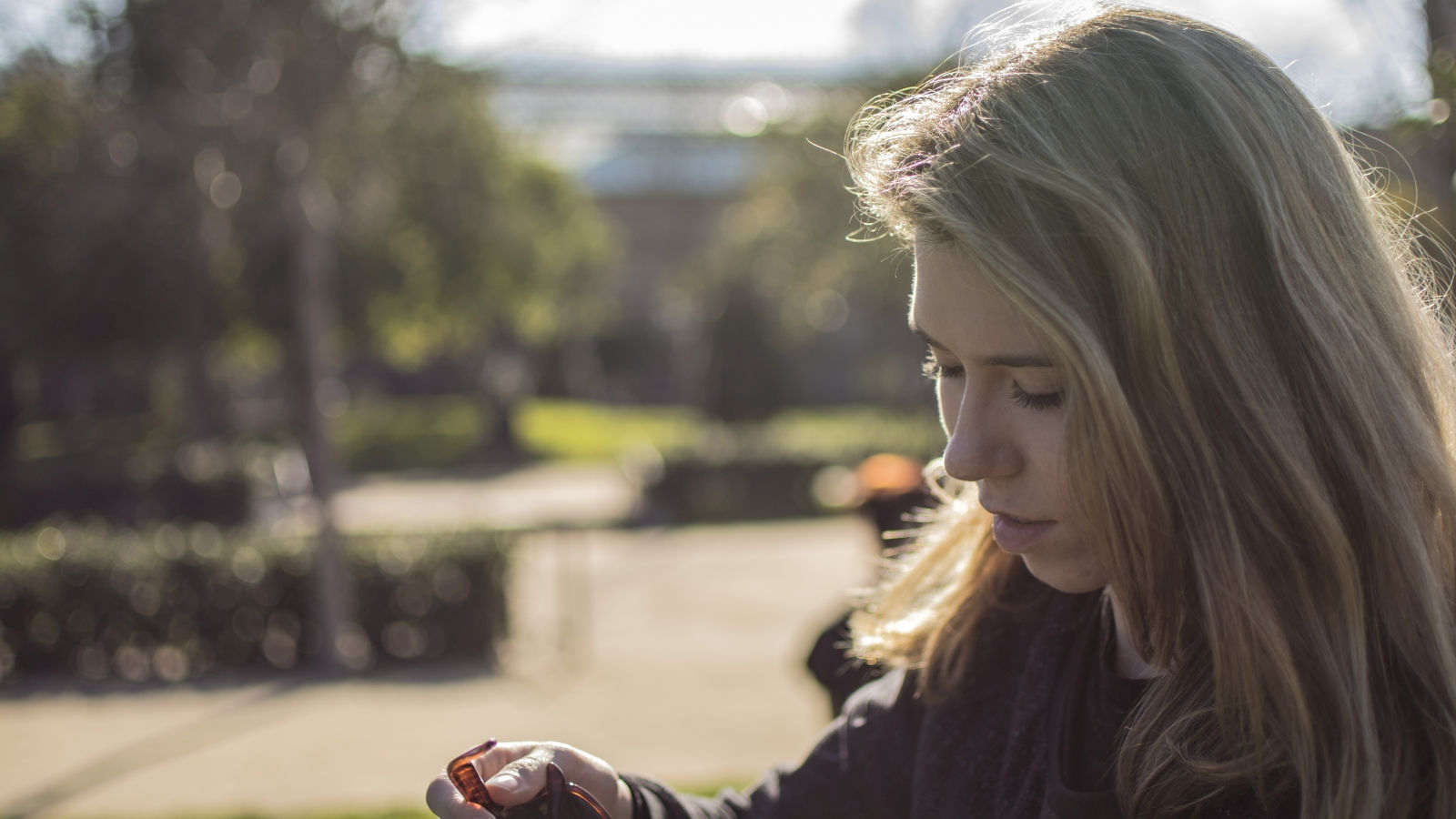 JUDIT MALDONADO
Graphic designer, illustrator and Master student majoring in Branding, from Lleida, Catalonia, Spain. Intrigued since her childhood by the arts and in particular drawing, she has collaborated with design studios such as Mucho and MOS (Barcelona) and publications such as Le Cool and Yorokobu. The latter awarded her with the magazine cover award 2014.
behance.net/juditmaldonado
@judit.maldonado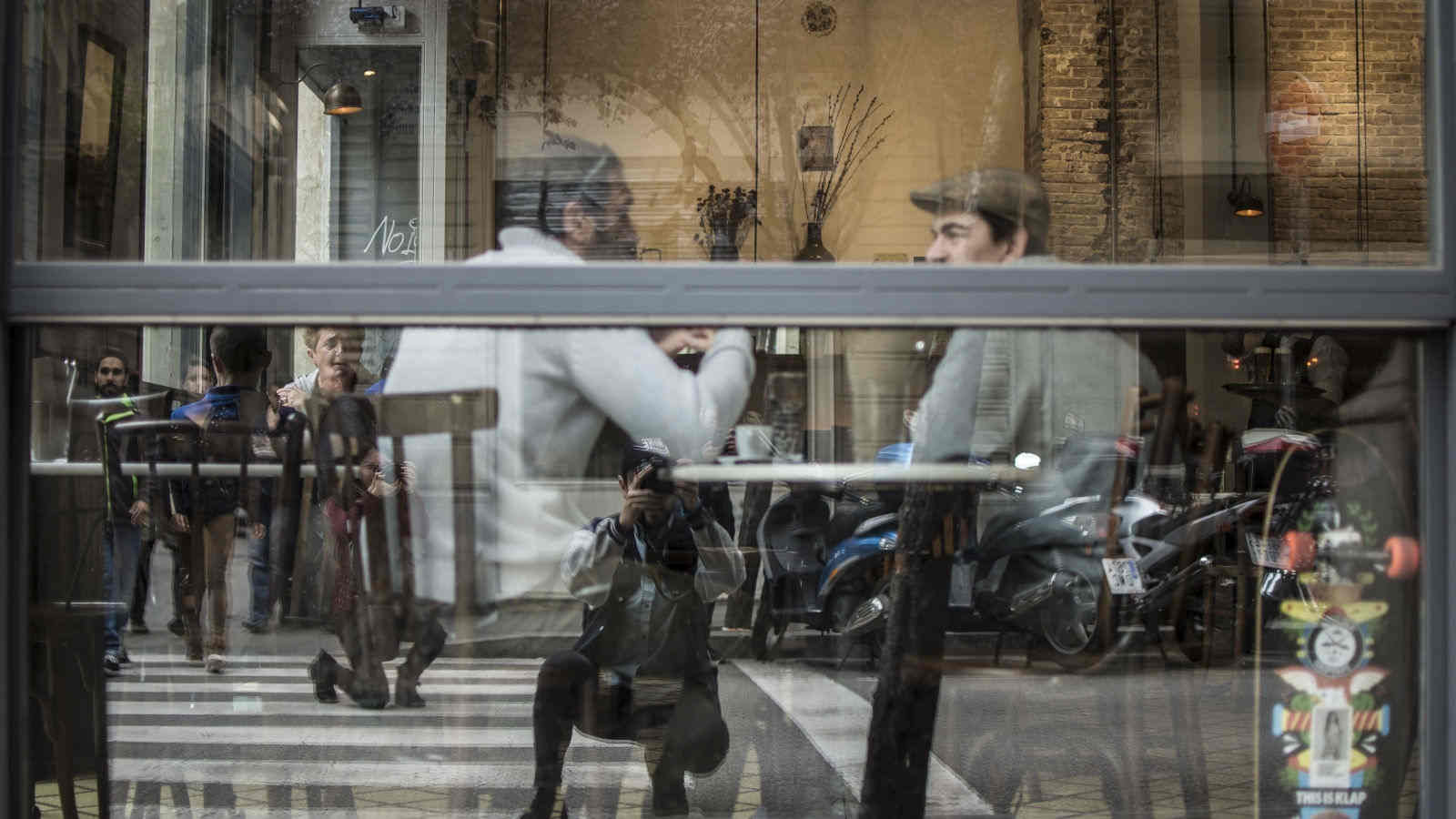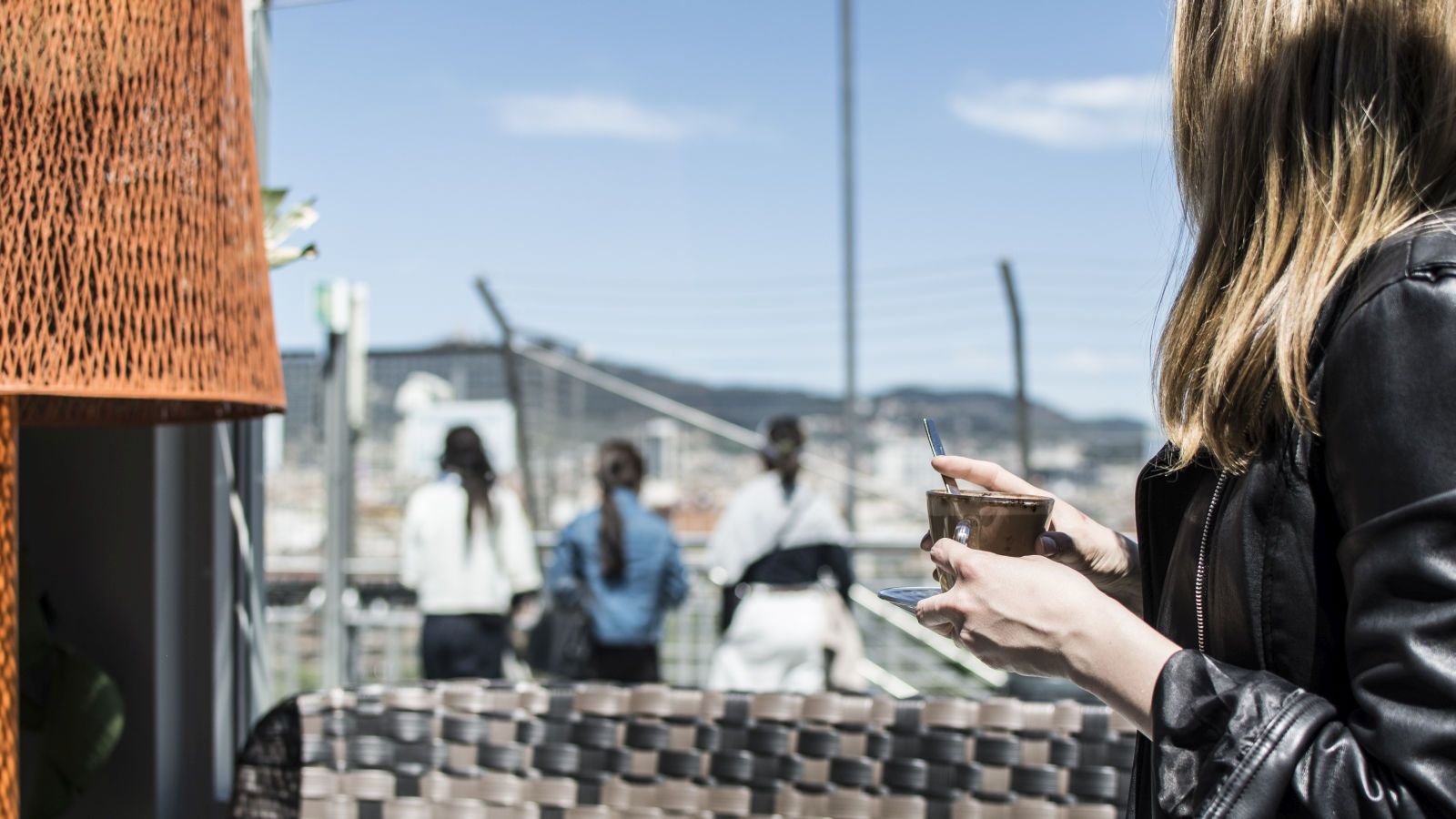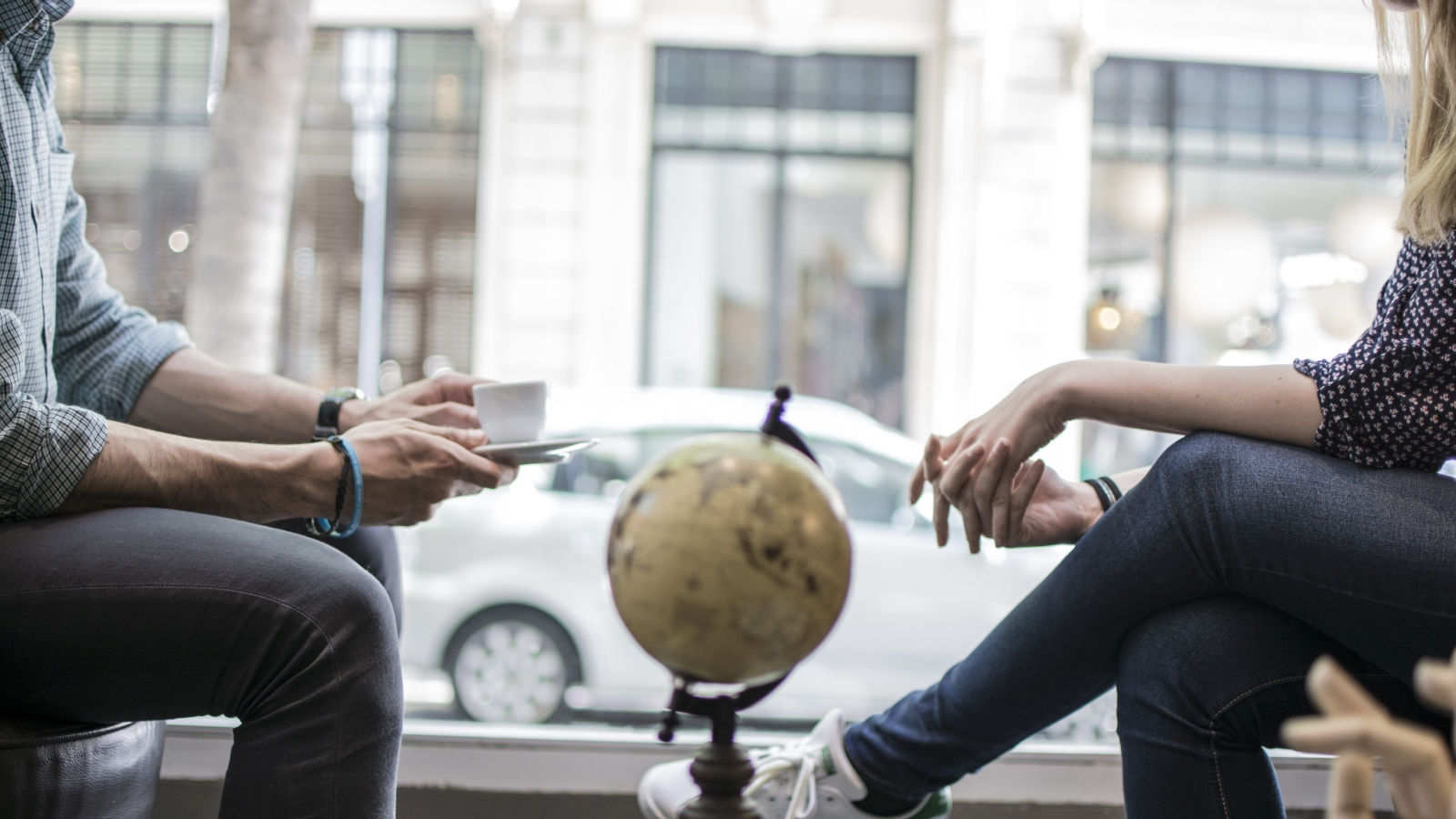 ALBERT BAÑON
Albert is a photographer from Alicante, Spain. His life can be summarized as a constant search for purpose, of finding happiness and balance between personal and professional life.
Visual narrator by vocation, his passion for stories started back in childhood, when he enjoyed writing short tales on his typewriter.
iamastorystudio.com
@sir.imastory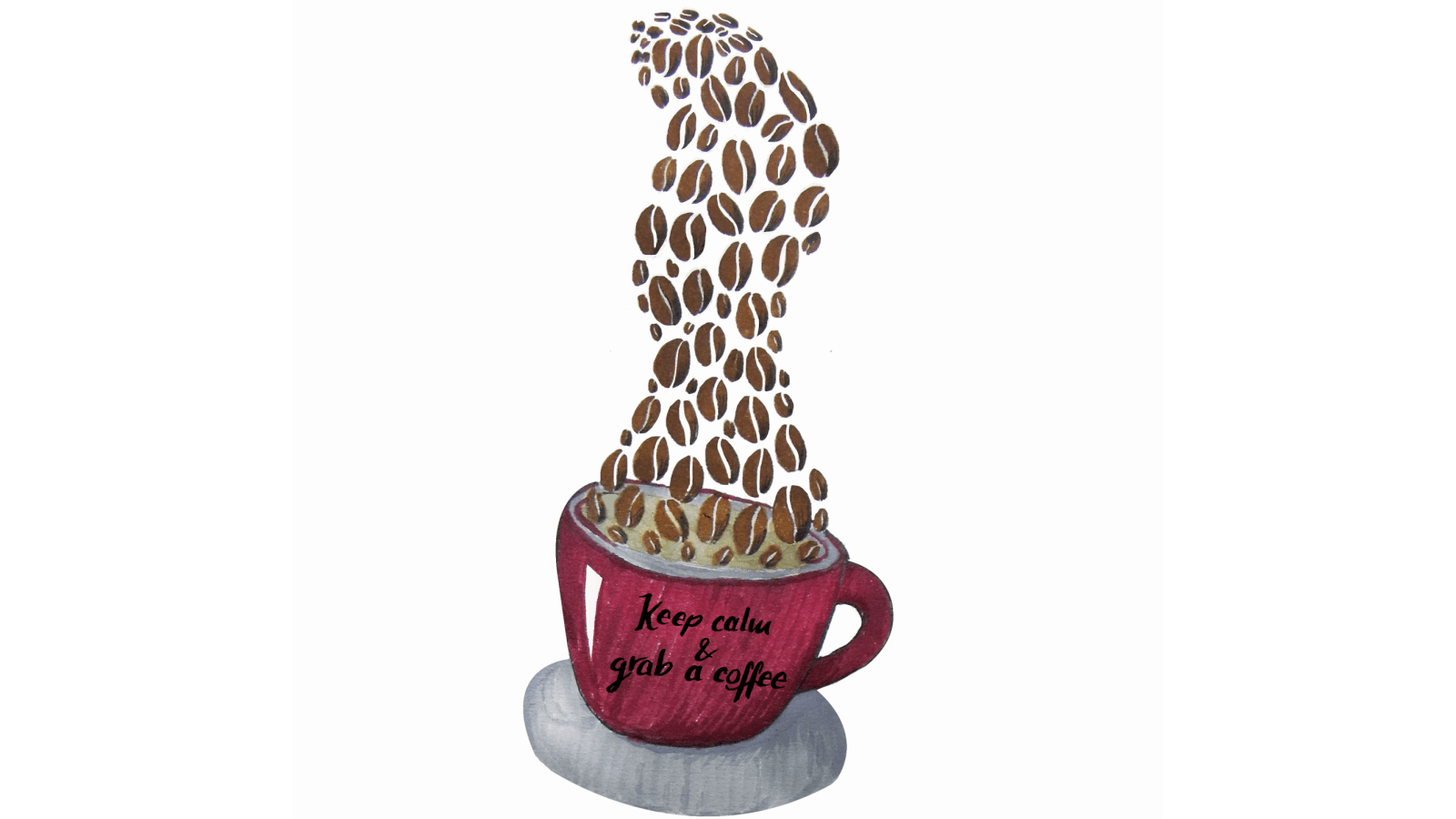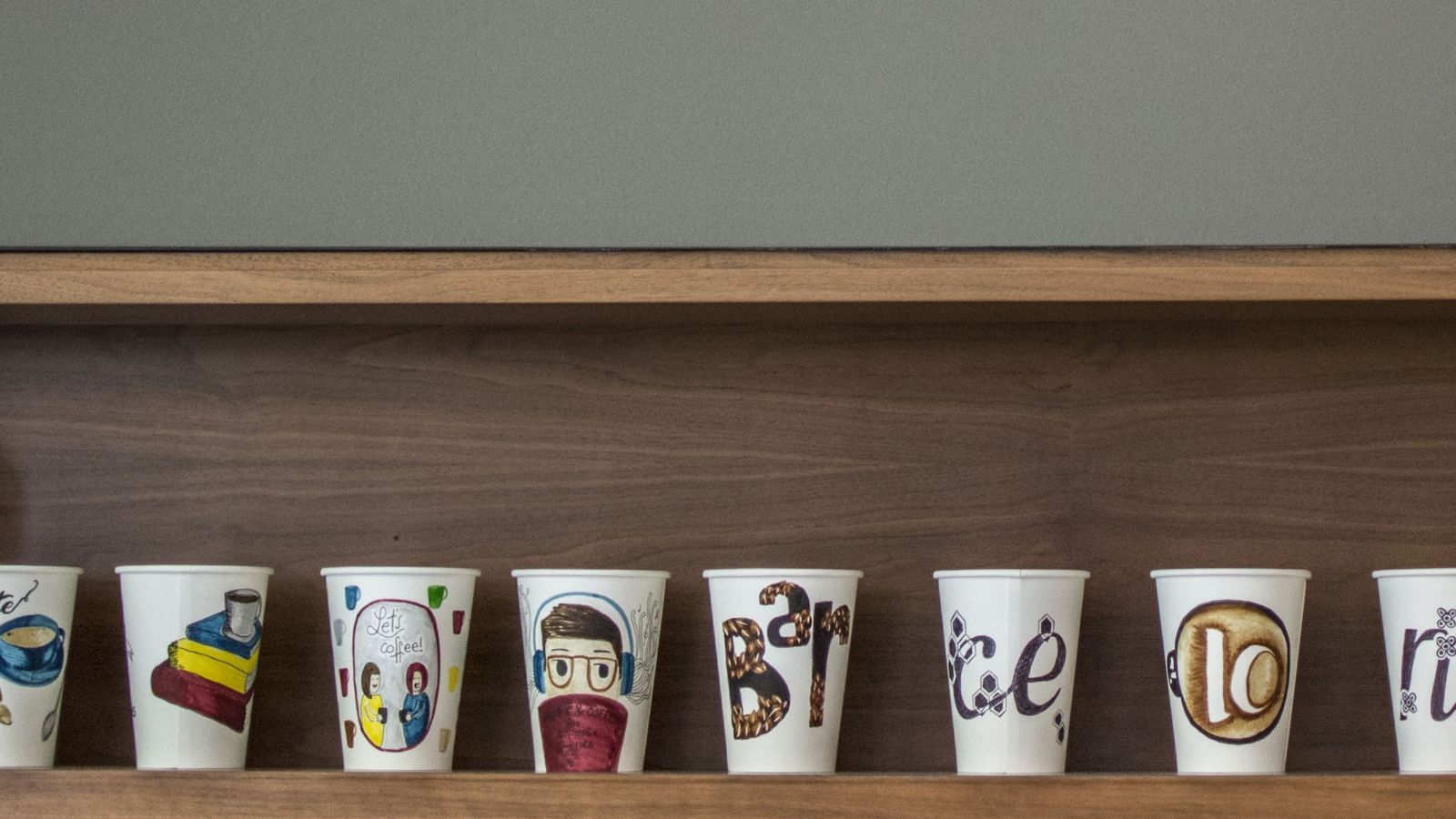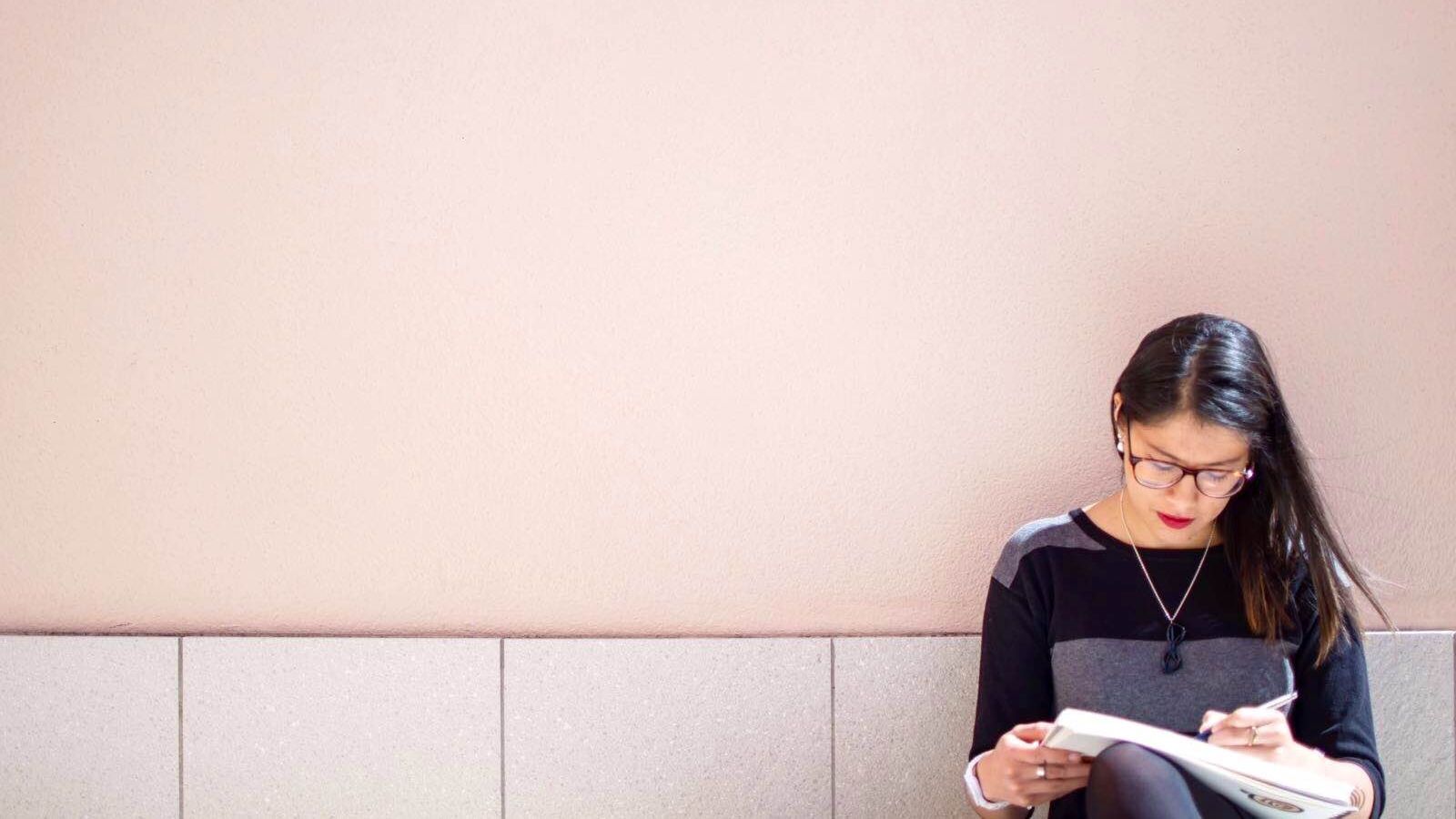 CECILIA SANCHEZ
A graphic designer from Bolivia, a leftie and in love with all things illustration. Motivated and eager to make the most of life's lessons and to expand and develop her professional knowledge. The perfect combination being- reading, travelling, colours, wine and music.
cecimari3790.wix.com/ceci
@cecisanchezs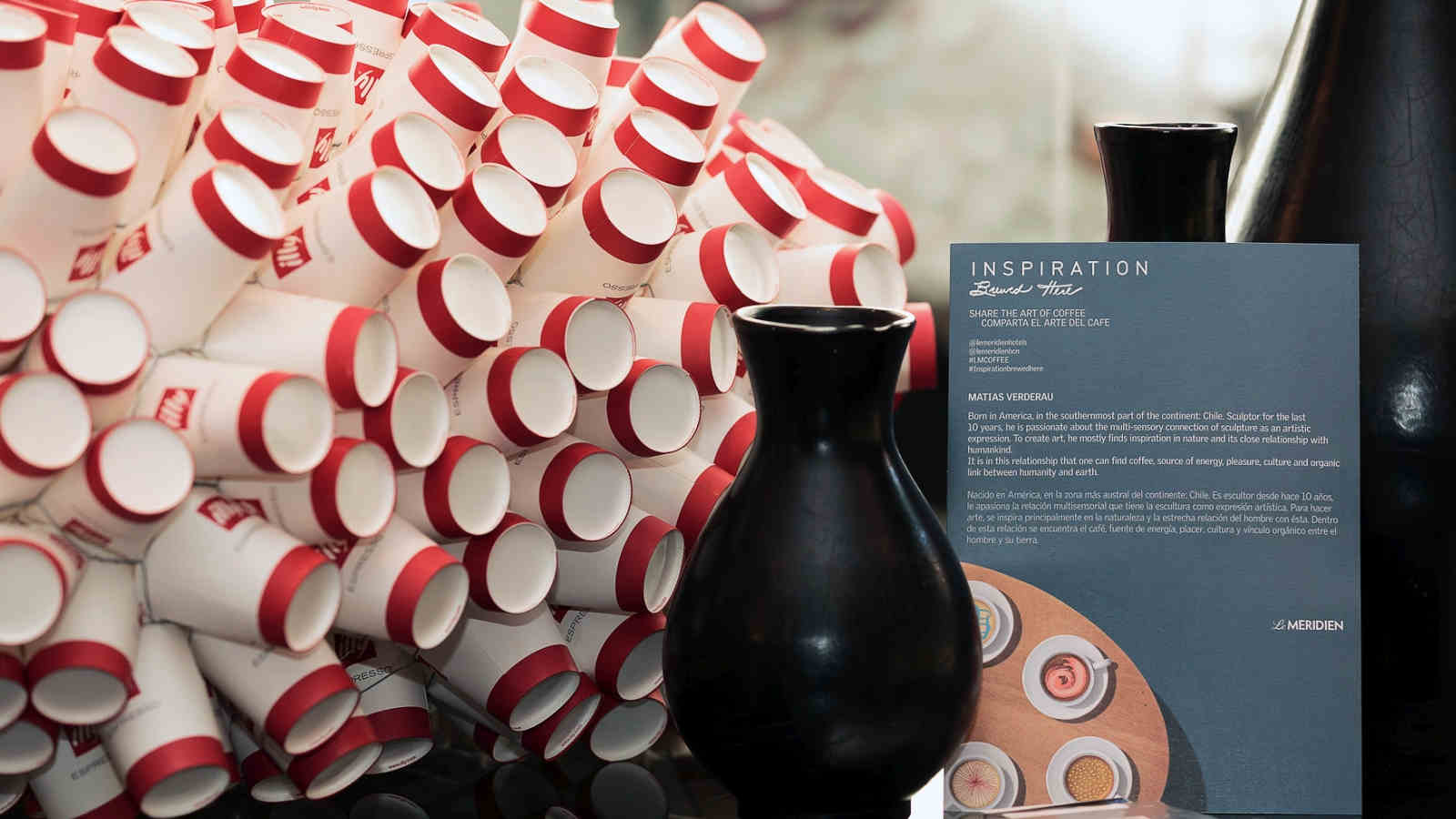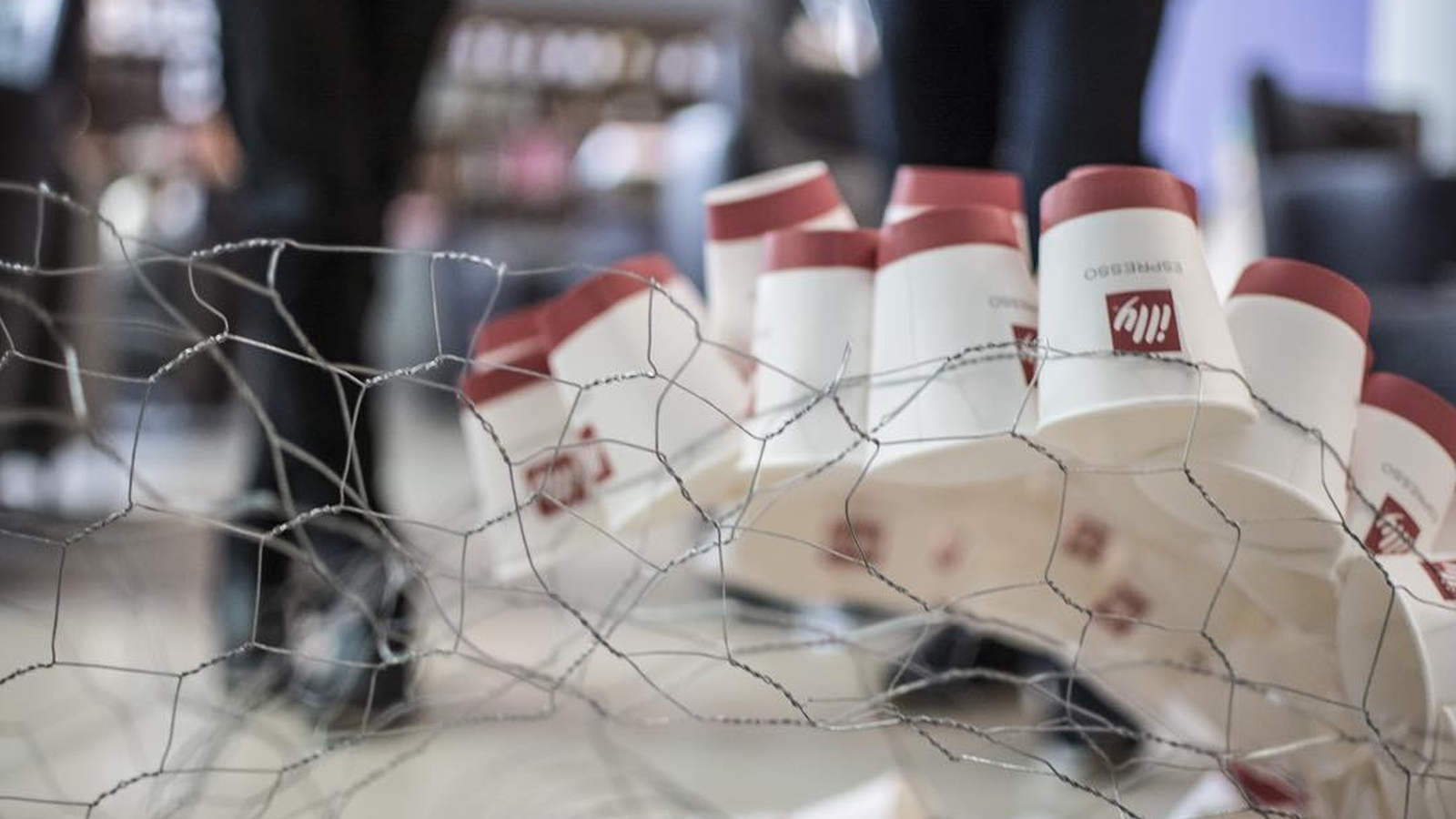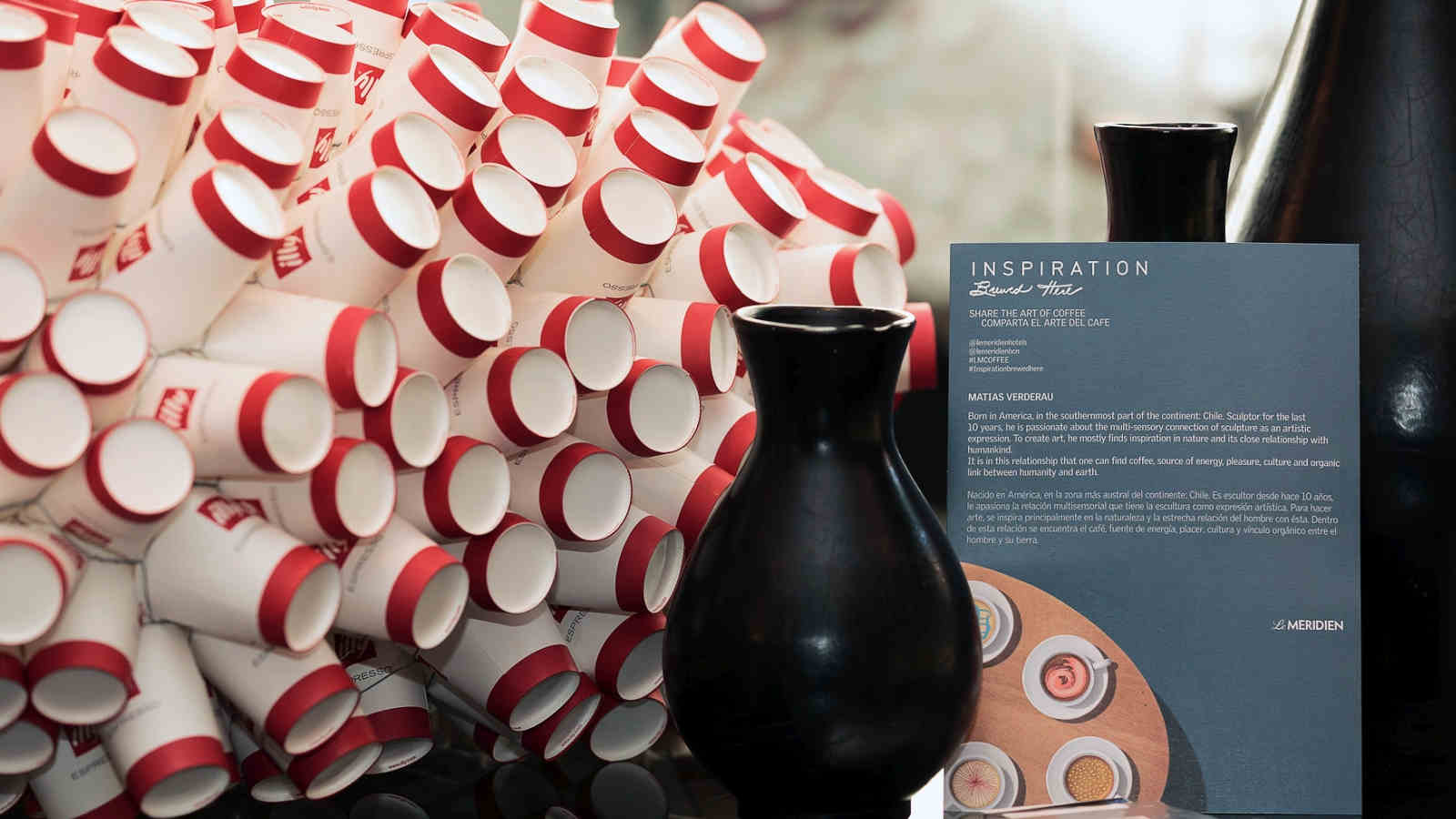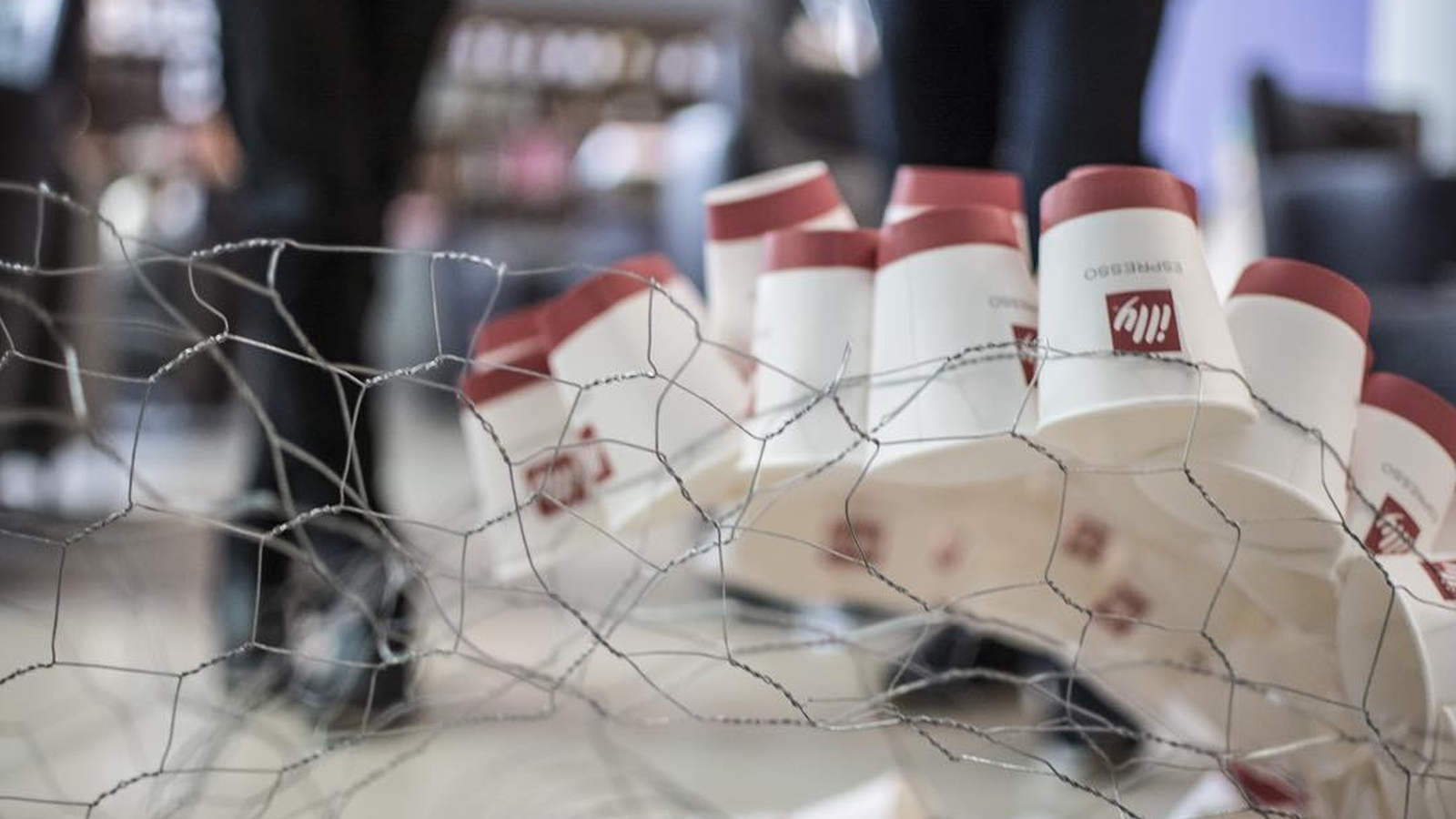 MATIAS VERDERAU
Matias was born in the most southern part of America - Chile. Having been a sculptor for the last 10 years, he is passionate about the multi-sensory connections expressed by sculptures. His inspiration mostly comes from nature and humanity. Through this you find the relation between coffee as a source of energy, pleasure and culture - the organic link between nature and mankind.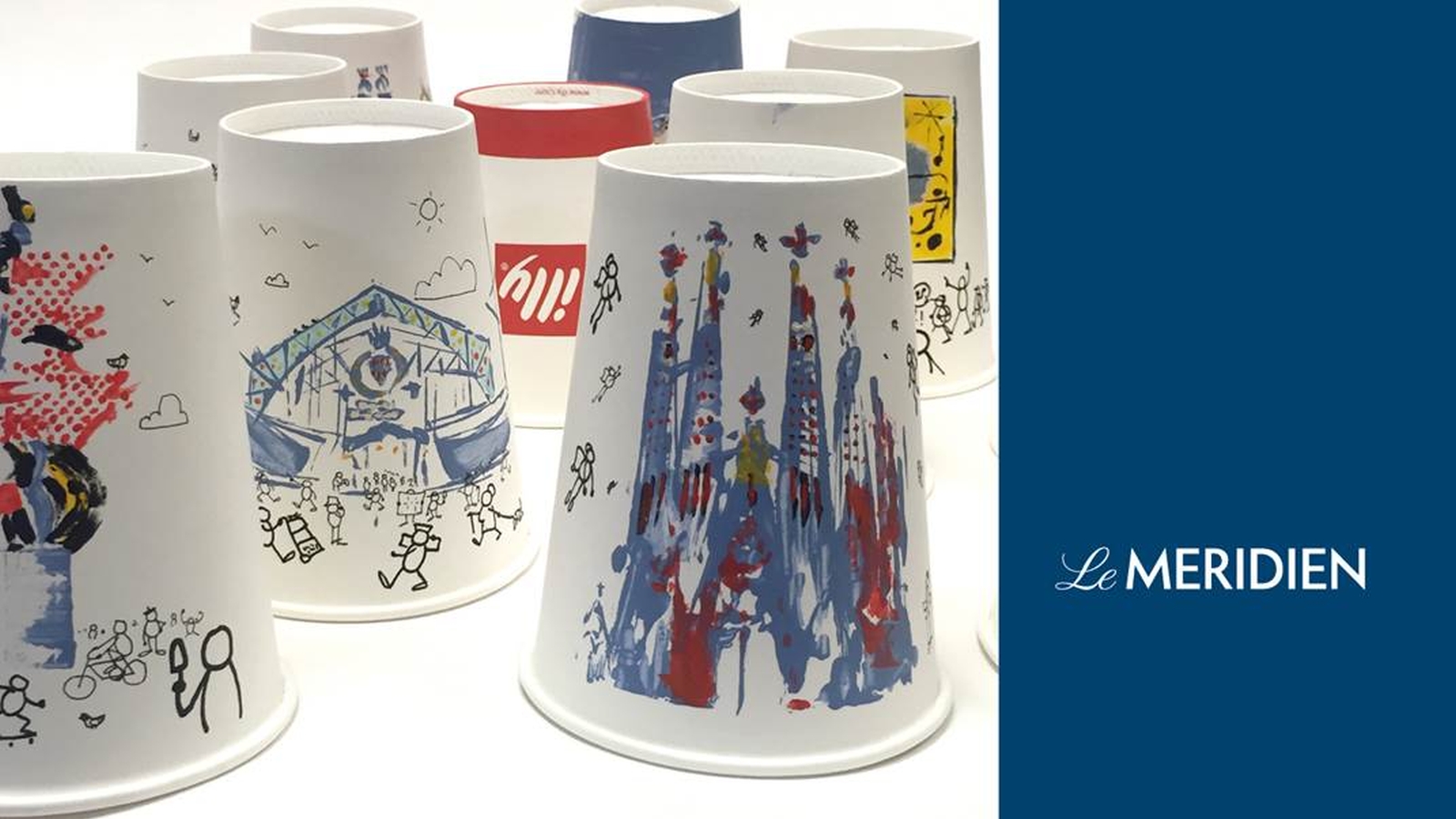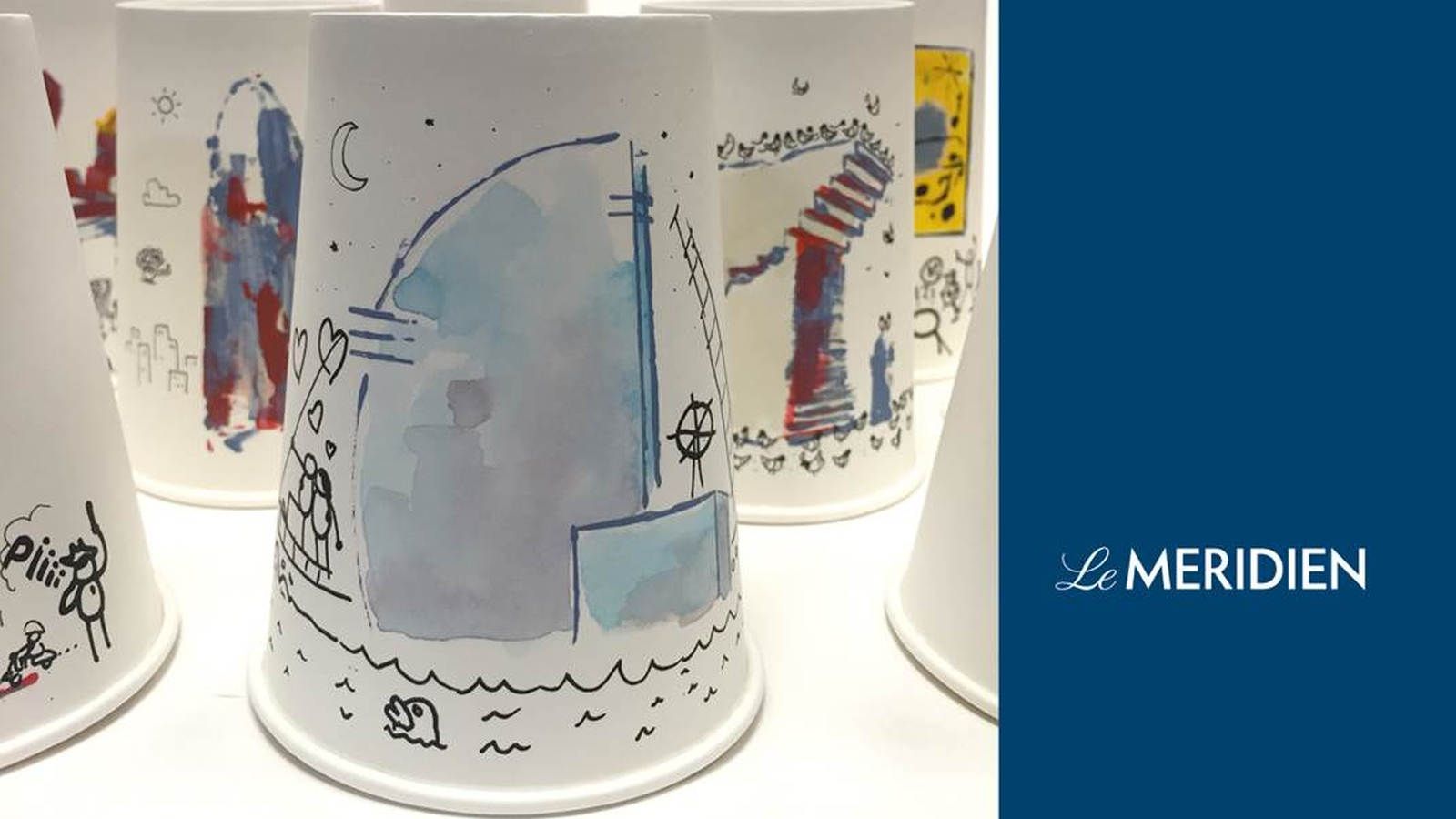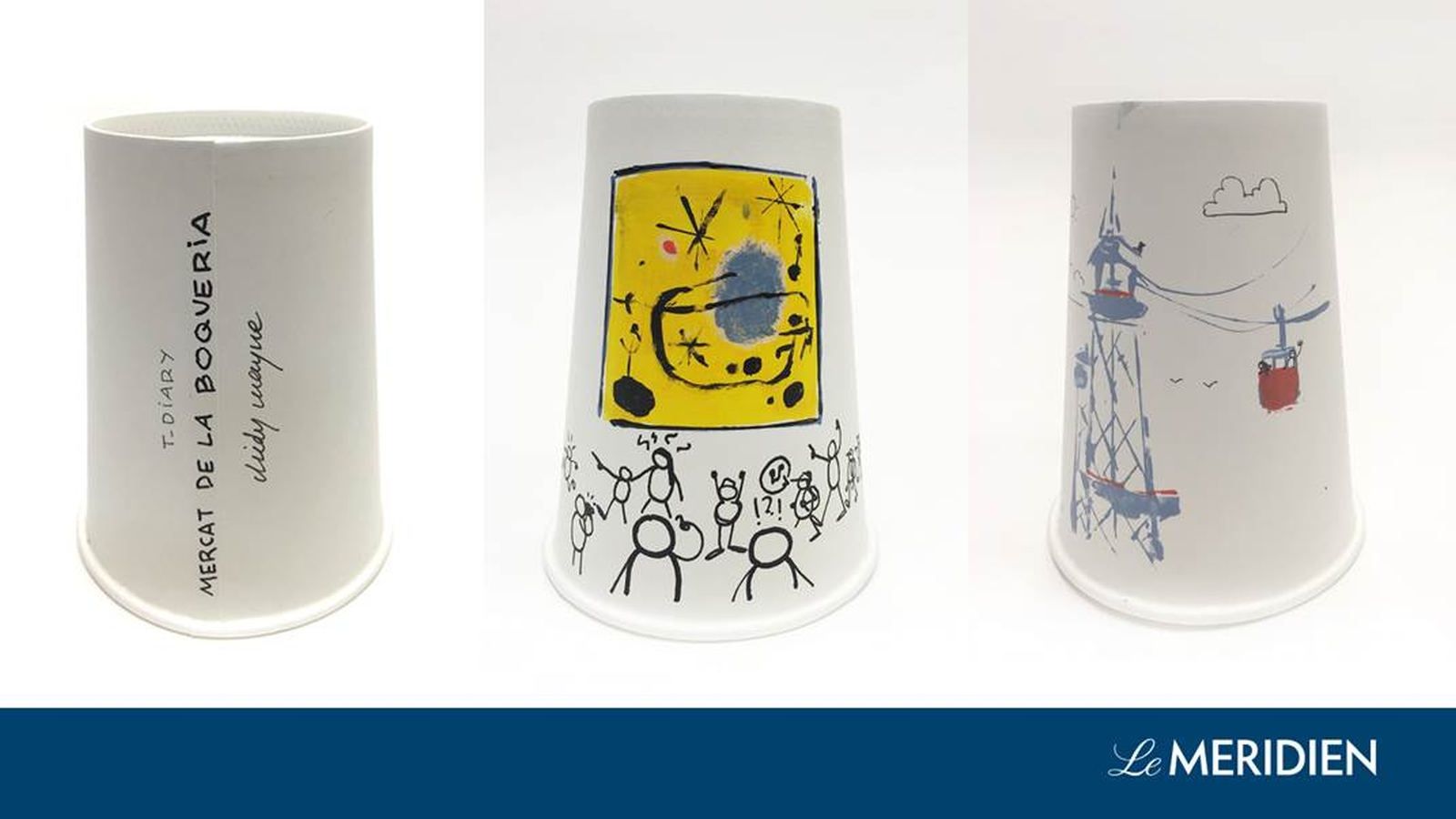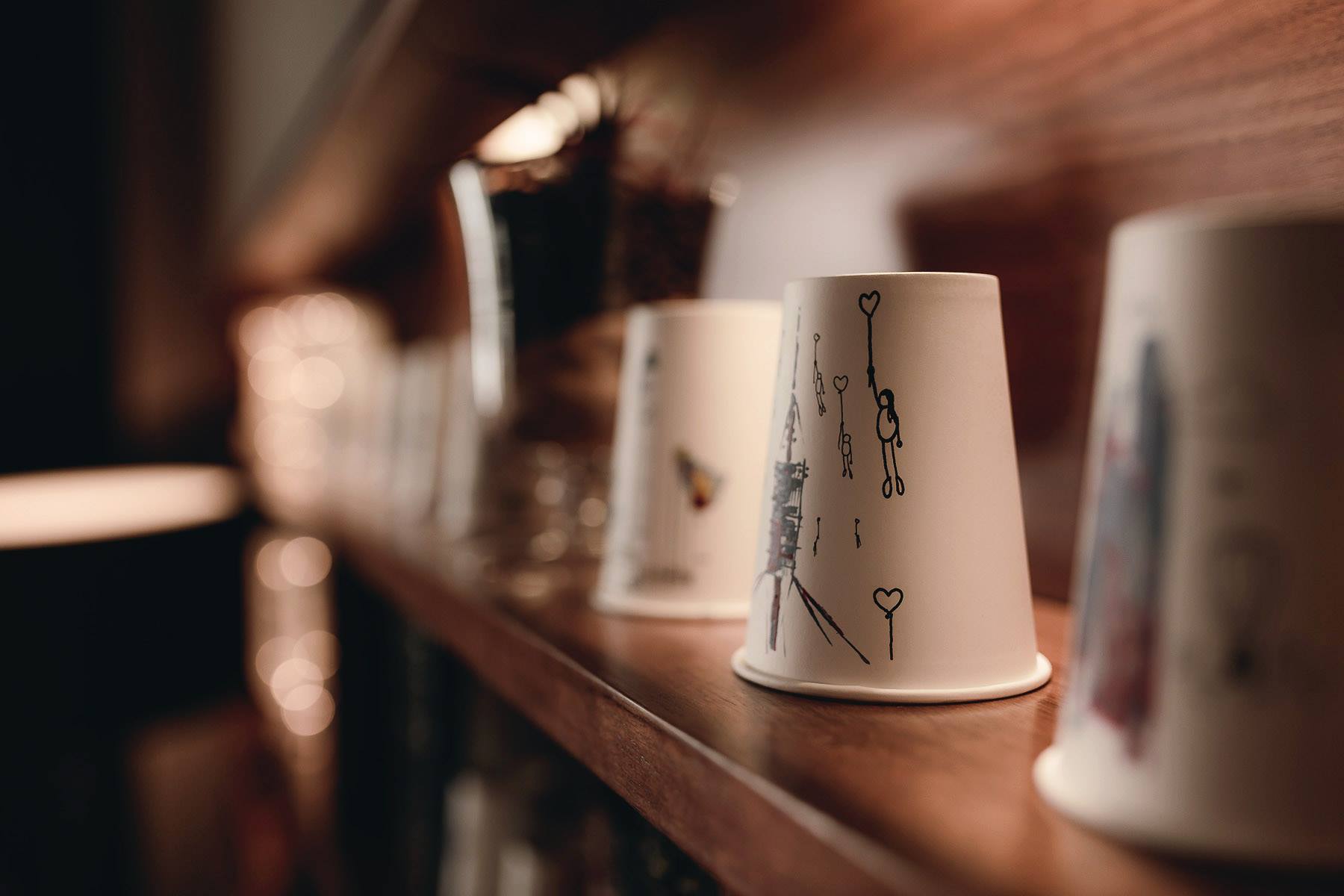 CHIDY WAYNE & T_DIARY
Chidy is an artist and illustrator based in Barcelona often related to the fashion industry due to his background in design. His artworks are handmade and created using pencil, watercolor, ink and acrylic for advertising, editorials, texts and portraits.
T_Diary is a designer from Barcelona and has been drawing for as long as he can remember. Social Media has given him the opportunity to share his fun creations with the whole world. Every morning at 08:00am sharp, he delights us with a sketch full of humor.
chidywayne.com
@chidywayne
@t_diary
COFFEE CULTURE AT LONGITUDE BAR 02º 10'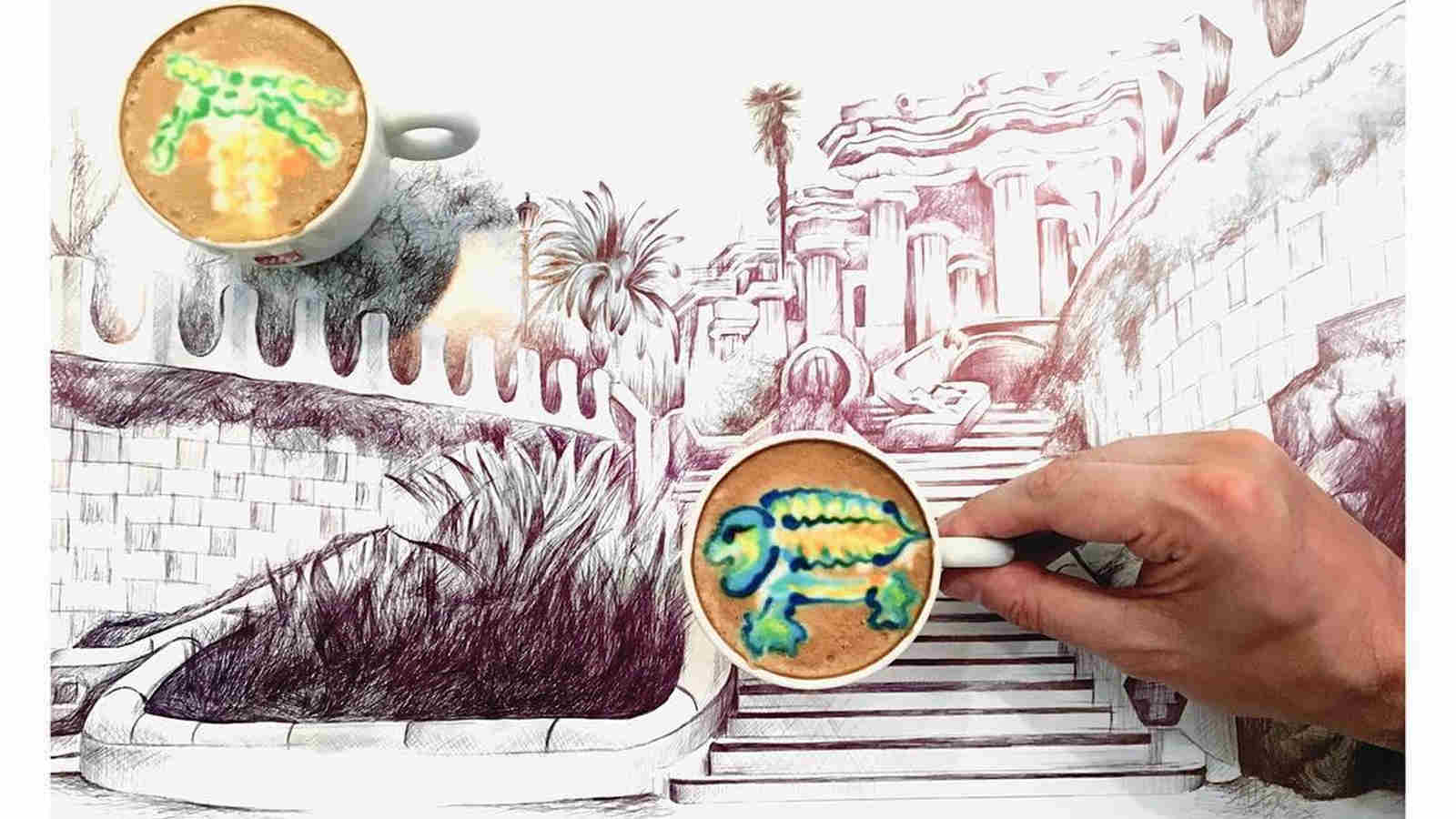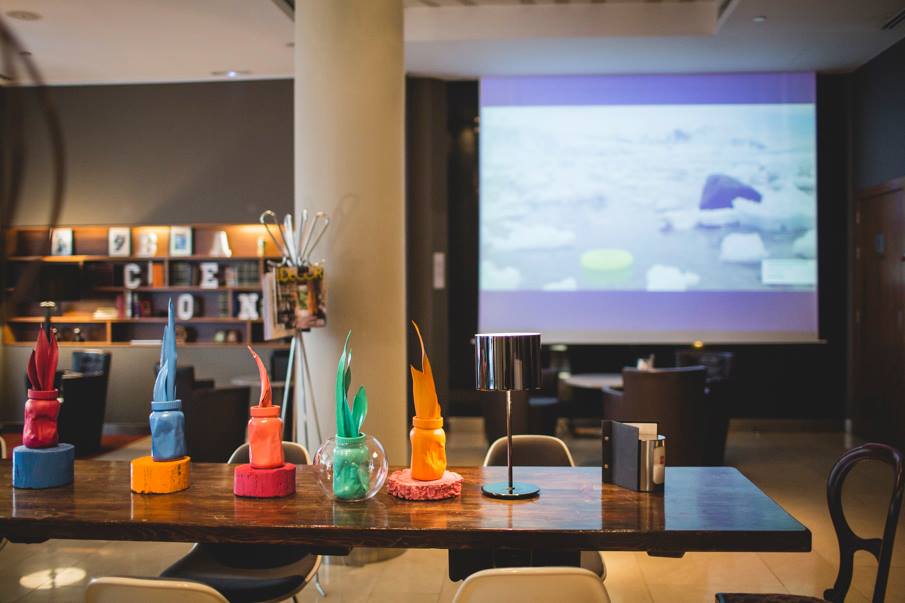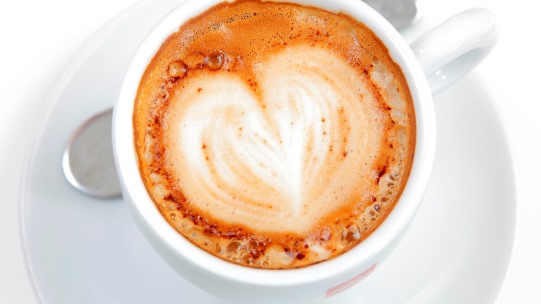 Immerse yourself in the Art of coffee making at The Longitude Bar 02º 10', located in the HUB, and let our Master Barista Enrique surprise you.
For those who prefer something more sparkling, we also serve aperitifs and snacks, at the Longitude Bar 02º 10', everyday until 16:00pm.
Opening Hours
Monday to Sunday | 08:00 to 16:00