Le Méridien Hub
Located just off the lobby, the HUB offers a great mix of art and leisure opportunities. Its groupings of sofas and leather armchairs make it the perfect place to spend a quiet moment catching up with friends and family, browsing one of the art books or watching a video art projection. Guests can also use the HUB's free WiFi to check their emails or simply drop in to pick up a fragrant cup of Illy coffee to go.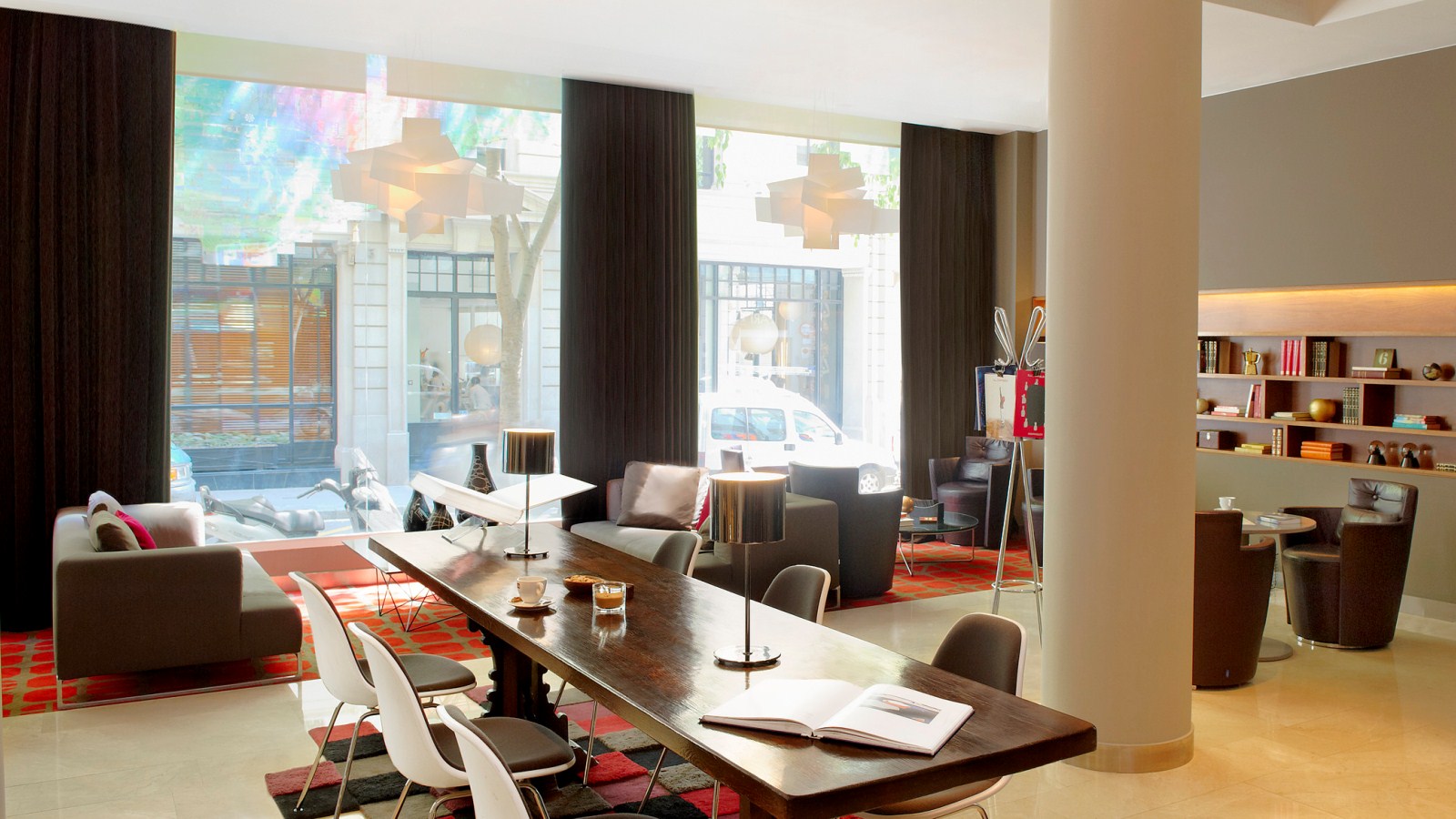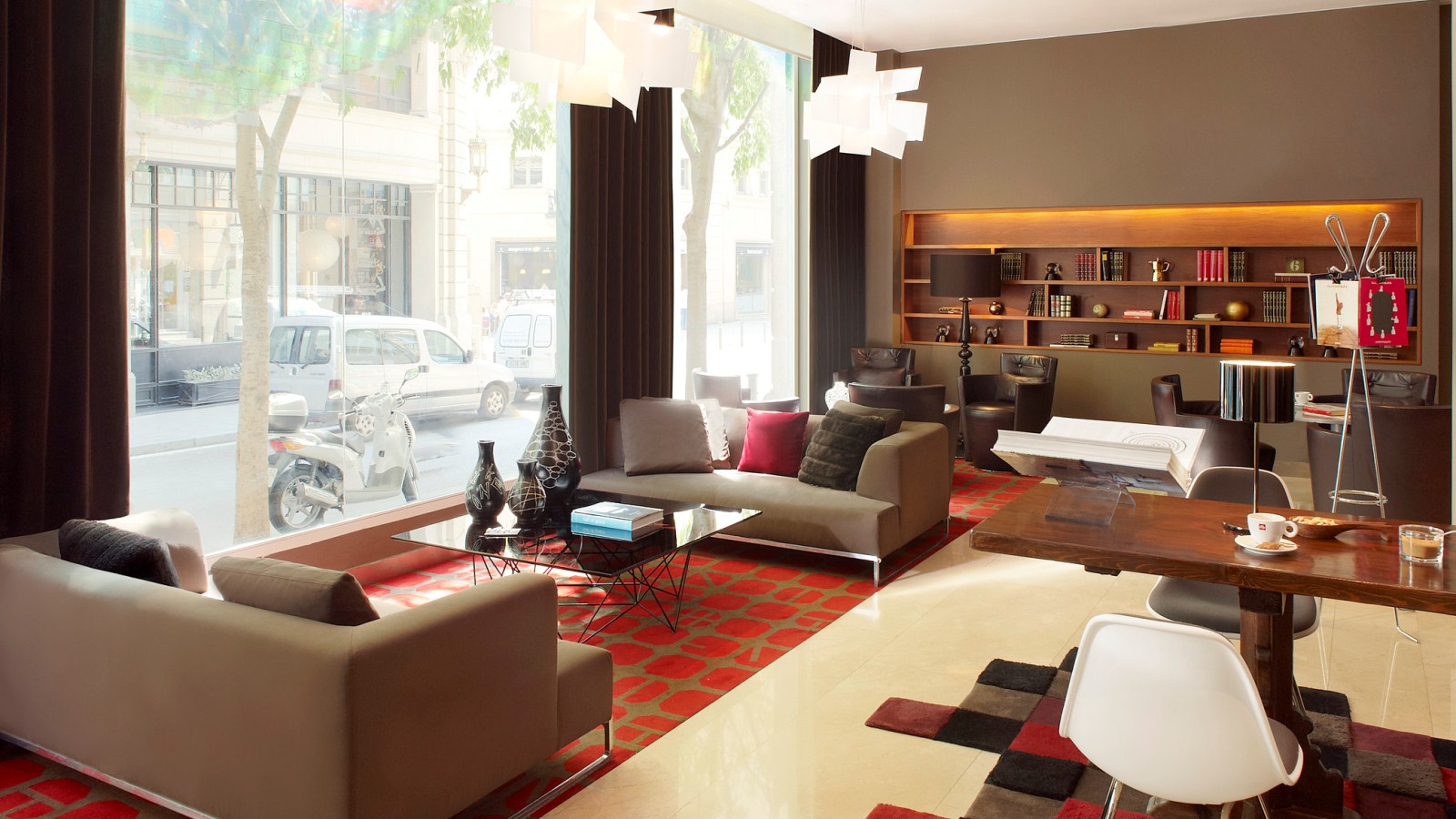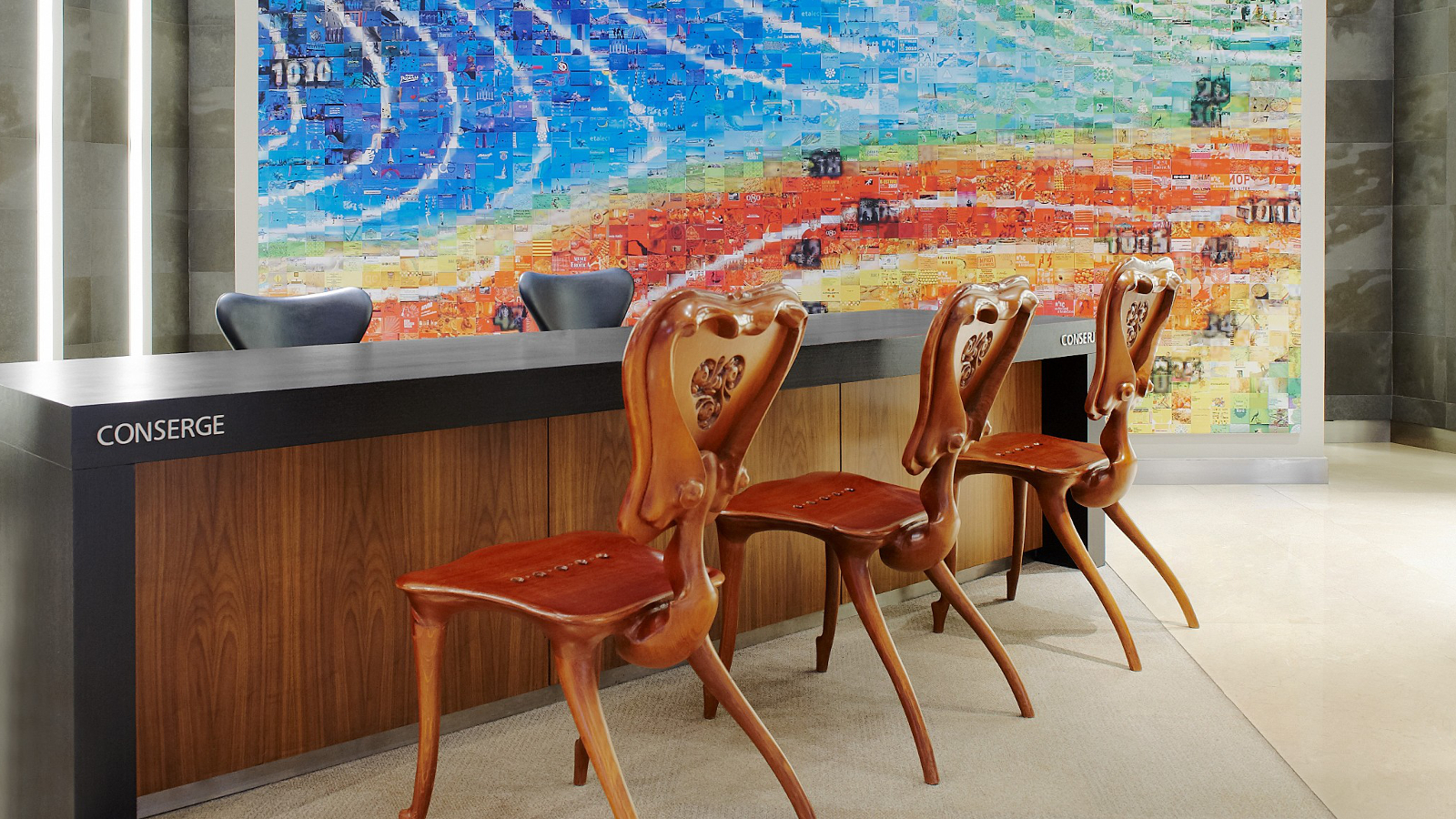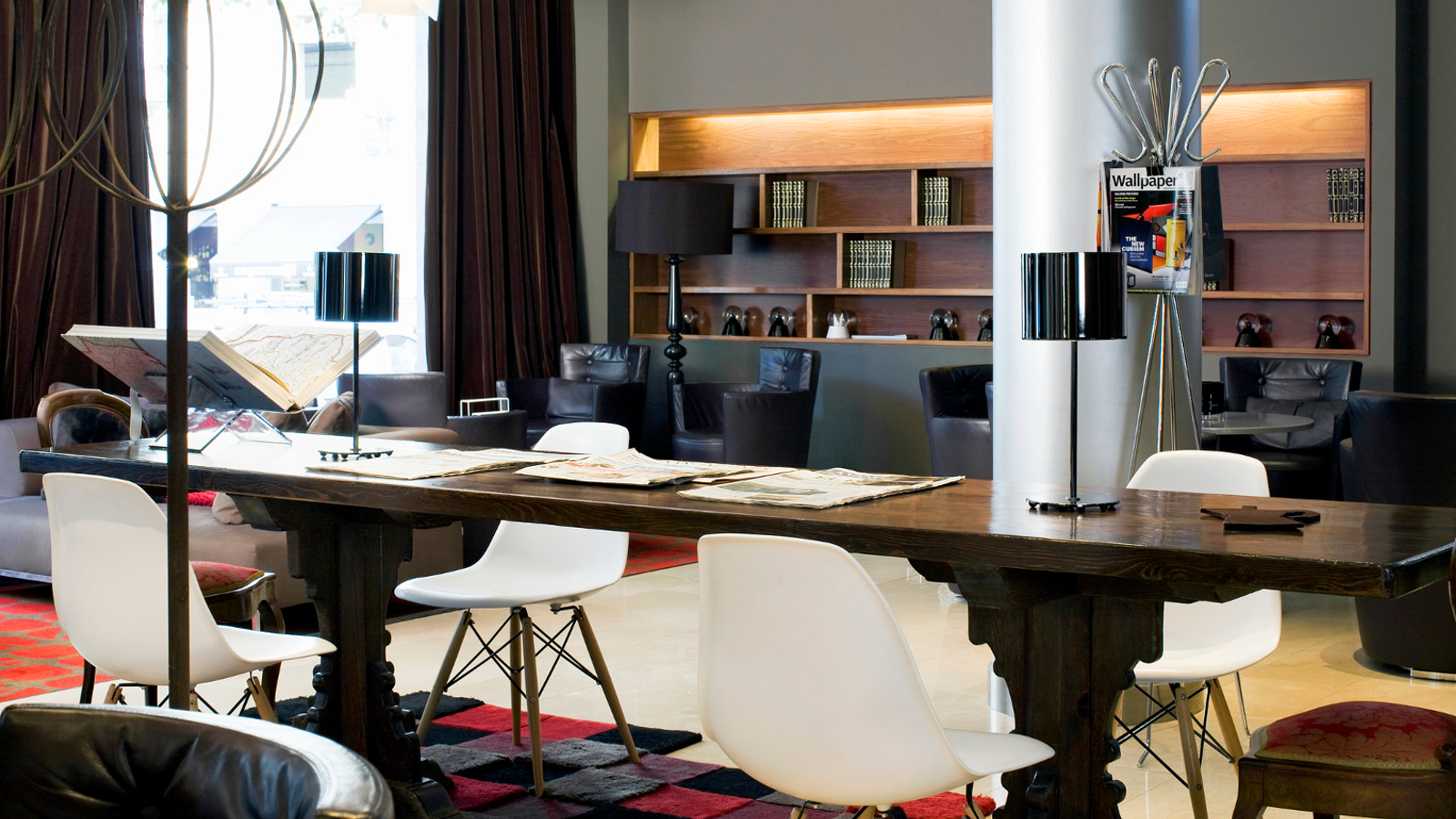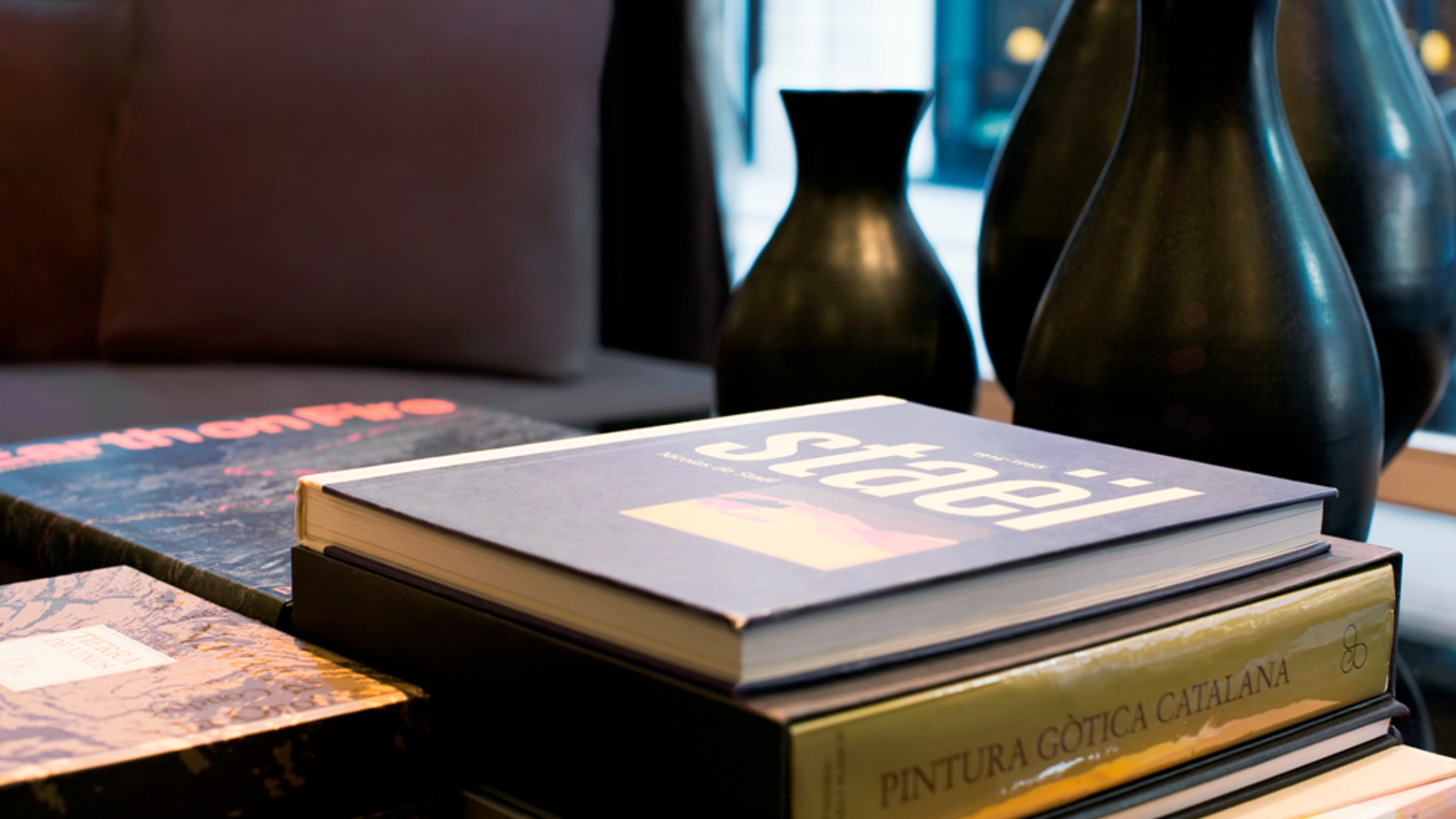 Also incorporated into the space is the Longitude Bar 02º 10', which serves Illy coffee and a range of fine tea and juices throughout the day. A selection of freshly baked Éclairs, cakes, biscuits and pastries is also available. Every day you will be able to enjoy our Sparkling Programme, a glass of crisp Spanish cava or a mixed drink as you indulge in a little people-watching.
Different and unique elements create a perfect atmosphere at Le Méridien Barcelona HUB. You will find from local books, curious guides or special magazines to a new perspective on video art projected on the wall.