Explore Spa Studio
During your stay in the heart of the city, Explore Spa Studio - Le Méridien's very own spa in Barcelona - will become your oasis.

Nourish your mind and body with our rejuvenating treatments and therapies.
Complete your relaxation at our open terrace with sun loungers overlooking the beautiful city.

Le Méridien is the ideal spa hotel in Barcelona, perfect to disconnect from the hassles of your day to day.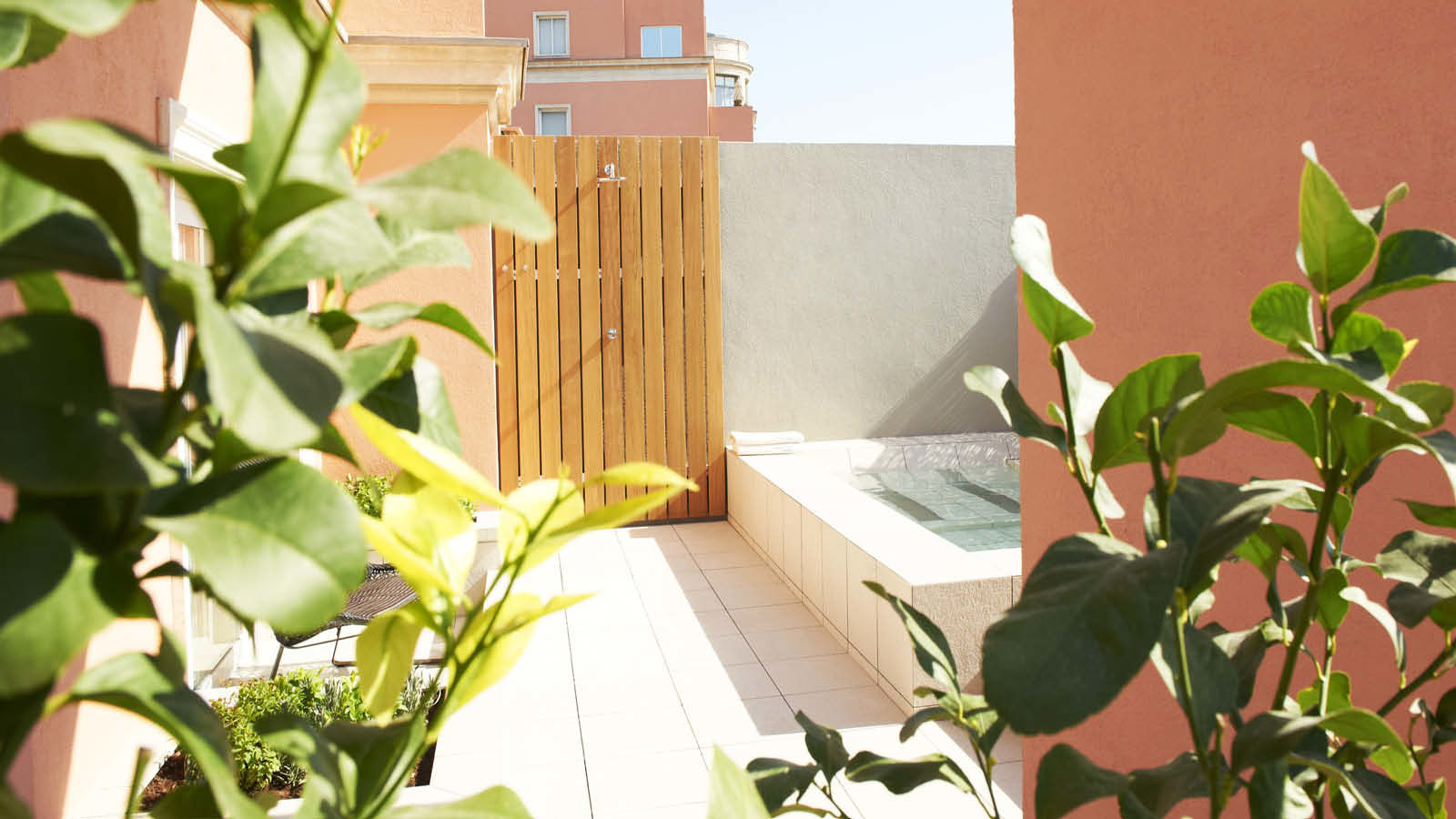 URBAN OASIS
A separate sauna and steam room plus an open terrace with sun loungers, overlooking Barcelona and the vibrant Boulevard of Las Ramblas; and a vitality bath guide guests to a complete relaxation.


SPECIAL DEAL | Reserve your treatment before your arrival and get 10% off (only including treatments of minimum 50 min - pedicure & manicure excluded).
Reserve now >
NAVIGATING YOUR EXPERIENCE
TIMING
Monday to Sunday from 10:00 to 21:00
To allow time for the discovery of Explore Spa Studio facilities, we encourage you to arrive 30 – 60 minutes prior to your first service.
To minimize distractions from the experience, we ask that you kindly turn off communication devices prior to entering Explore Spa Studio.

RESERVATIONS
To ensure that your preferred treatment or therapist is available, we invite you to schedule your appointments well in advance. Spontaneous bookings are always welcome, and will be accommodated based on availability.
All reservations from non hotel residents must be secured with a major credit card and a telephone number.
For reservations, please contact our Concierge at the Hub, in the lobby area.

WET AREAS
Explore Spa Studio invites hotel residents to use the wet area and terrace at no additional charge during its opening hours. Children under 16 years old need to be accompanied at all times and will not be granted entrance when not accompanied.
LATE ARRIVAL / CANCELLATION
24 hours of notice is required for changes or cancellations. Arriving late for a service may require us to shorten the length of your treatment, with full charges applied.

ATTIRE
Upon entering, you will be given a robe to wear throughout your Explore Spa Studio experience. Before your treatment begins, you will be given the opportunity to disrobe and cover yourself in privacy. Throughout your treatment your body will be draped with linens, and will at no time be completely exposed.
To fully experience the mixed-gender Wet area, please bring a bathing suit. Towels will be provided to you upon reservation.

RINSE
A brief shower just before your massage or treatment washes off any salts, minerals or chemicals that could clog pores when mixed with oils or other treatments.

DIALOGUE
Communication with your therapist should be a free and open dialogue. Prior to the start of your service, please tell your therapist the areas you would like to focus on, any areas to be avoided and if you feel any discomfort.