EXPERIENCE CHRISTMAS IN BARCELONA
Unlock the Holiday Season in Barcelona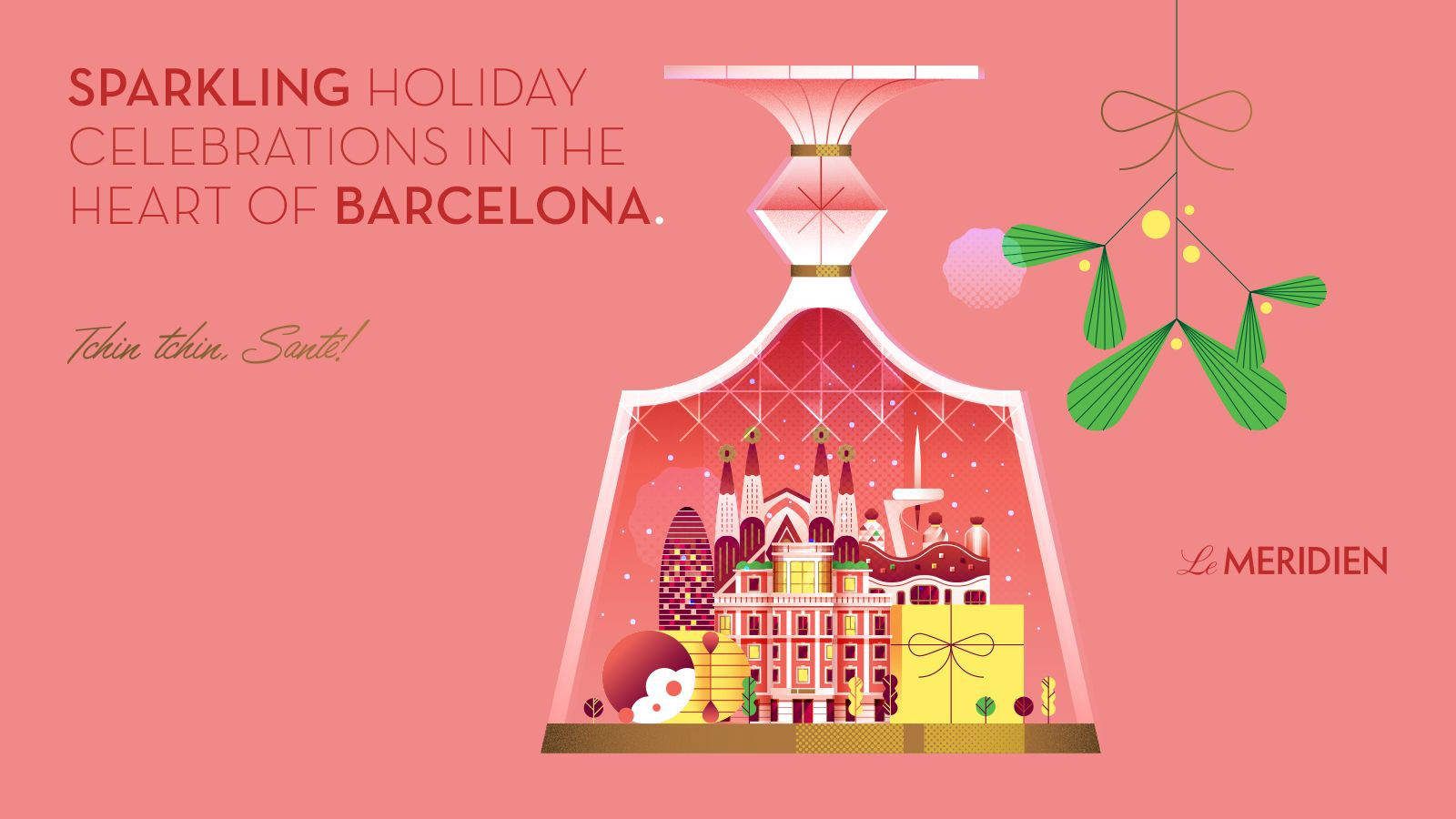 Escape the cold this year and celebrate your Christmas and end of year holidays with the magic of Barcelona.

Christmas in Barcelona, one of the most cosmopolitan and inspiring cities in Europe, is a truly special time of the year filled with sparkling lights, decorations, markets and shop selling handcrafted gifts.

Spend the holiday season in Barcelona with Le Méridien's festive proposals including accommodation packages and New Year's or Christmas menus for all tastes and budgets whether it be a romantic dinner, informal gathering with family and friends or exclusive corporate dinner to surprise your team.

Set the holiday season off with our festive proposals – menus from €45, accommodation packages, great discounts.

Looking for some inspiration for your Office Party? Surprise your team with an exclusive corporate dinner or an informal get-together in the heart of the city – we have menus for all budgets and tastes.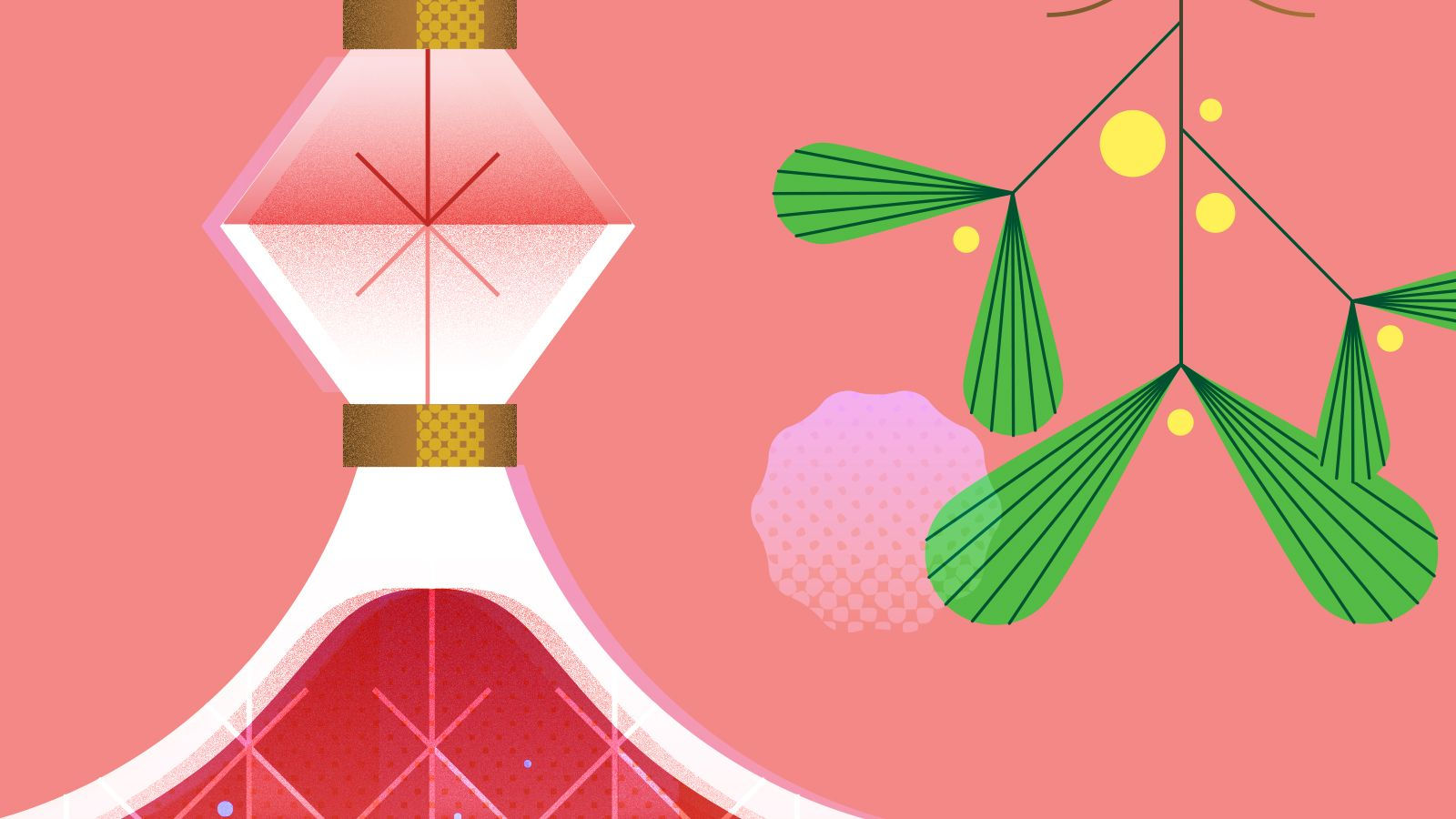 HOLIDAY SEASON MENUS
24 - 25 - 26 DECEMBER 2016
Celebrate these special days with your family.
Christmas Eve Dinner
Christmas Day Lunch
Boxing Day Lunch
Menus from €45
Kids menu available
Discover all the menus >>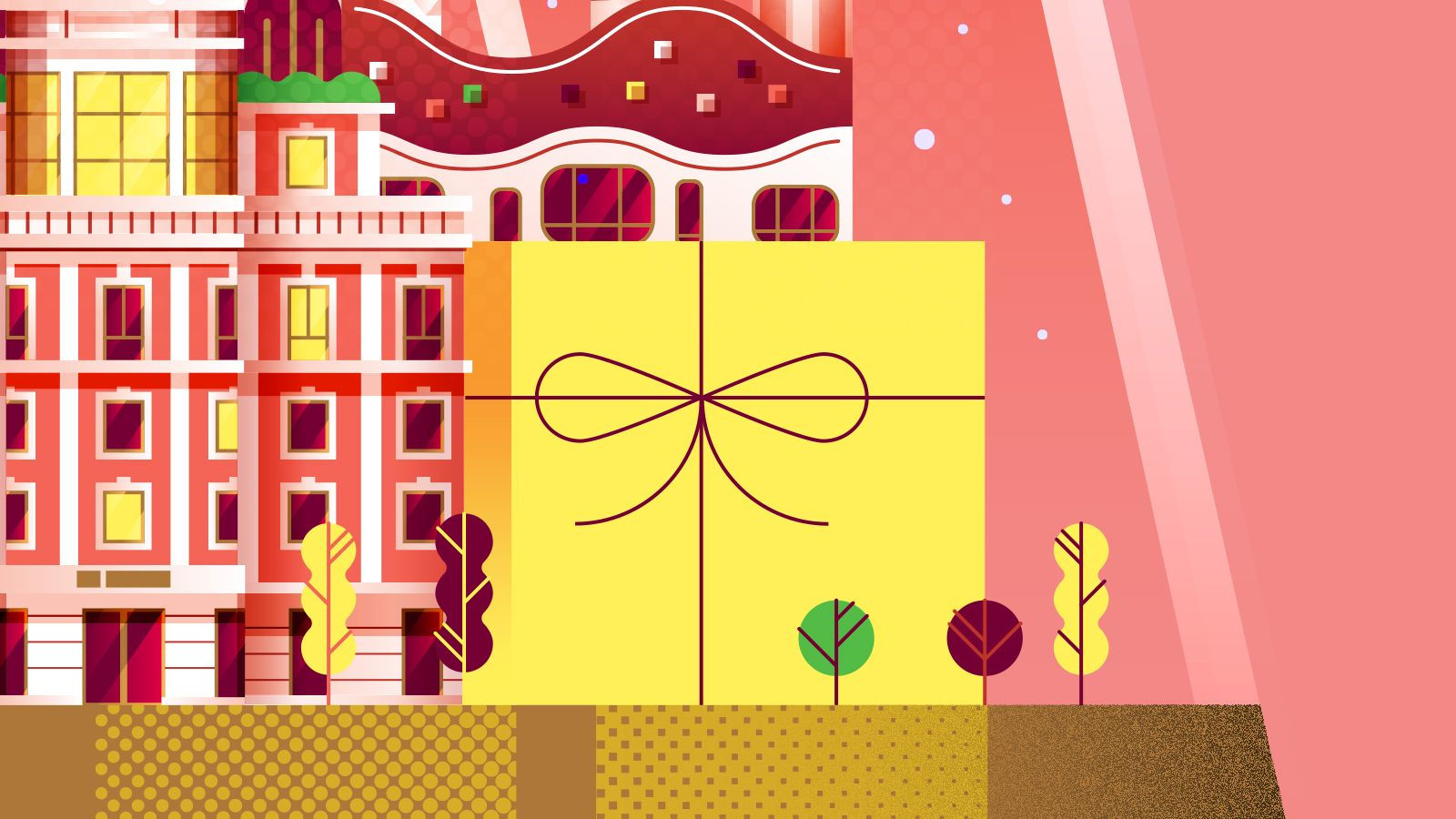 NEW YEAR'S EVE MENU
31 DECEMBER 2016 - 1 JANUARY 2017
Celebrate this magical night with family and friends.
New Year's Eve Gala Dinner
New Year's Eve Party
New Year's Buffet Lunch
Menus from €59
Kids menu available
Discover all the menus >>
WINTER HOLIDAYS IN BARCELONA
ACCOMMODATION PACKAGES
UNLOCK THE HOLIDAY SEASON IN BARCELONA
CORPORATE HOLIDAY CELEBRATIONS
Add an extra sparkle to your Christmas Party 2016
Enjoy the unique opportunity to gather all your colleagues together, spending time as a team, disconnect from everyday duties and thank each other for another year of work and commitment.

The urban chic style of our venues is perfect if you're looking for a lively space to spend your Christmas party.

If you'd prefer a more casual get-together or party, you can opt for an aperitif at Le Pop Cocktail Bar. We will deliver a Christmas party that caters to every need.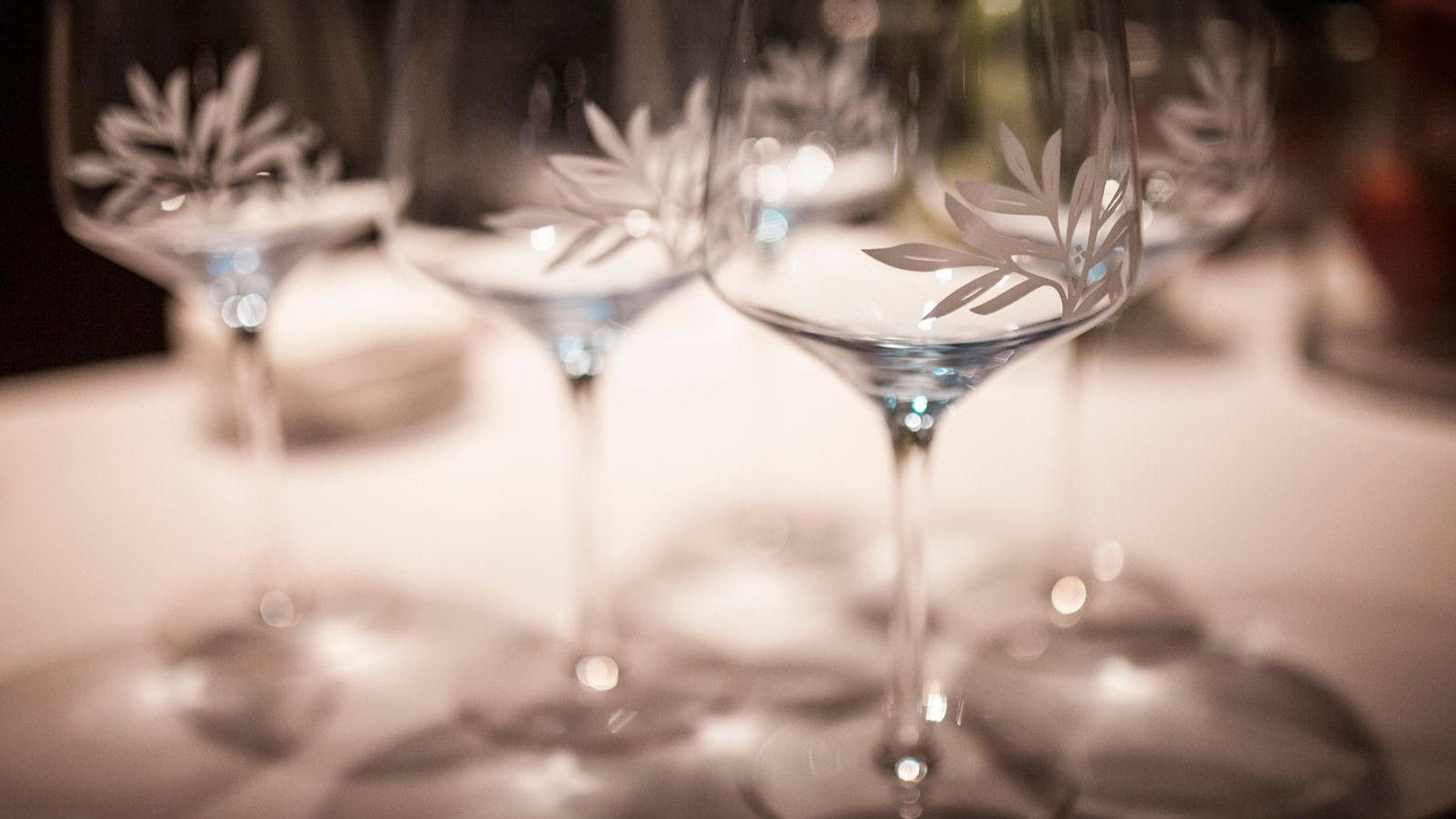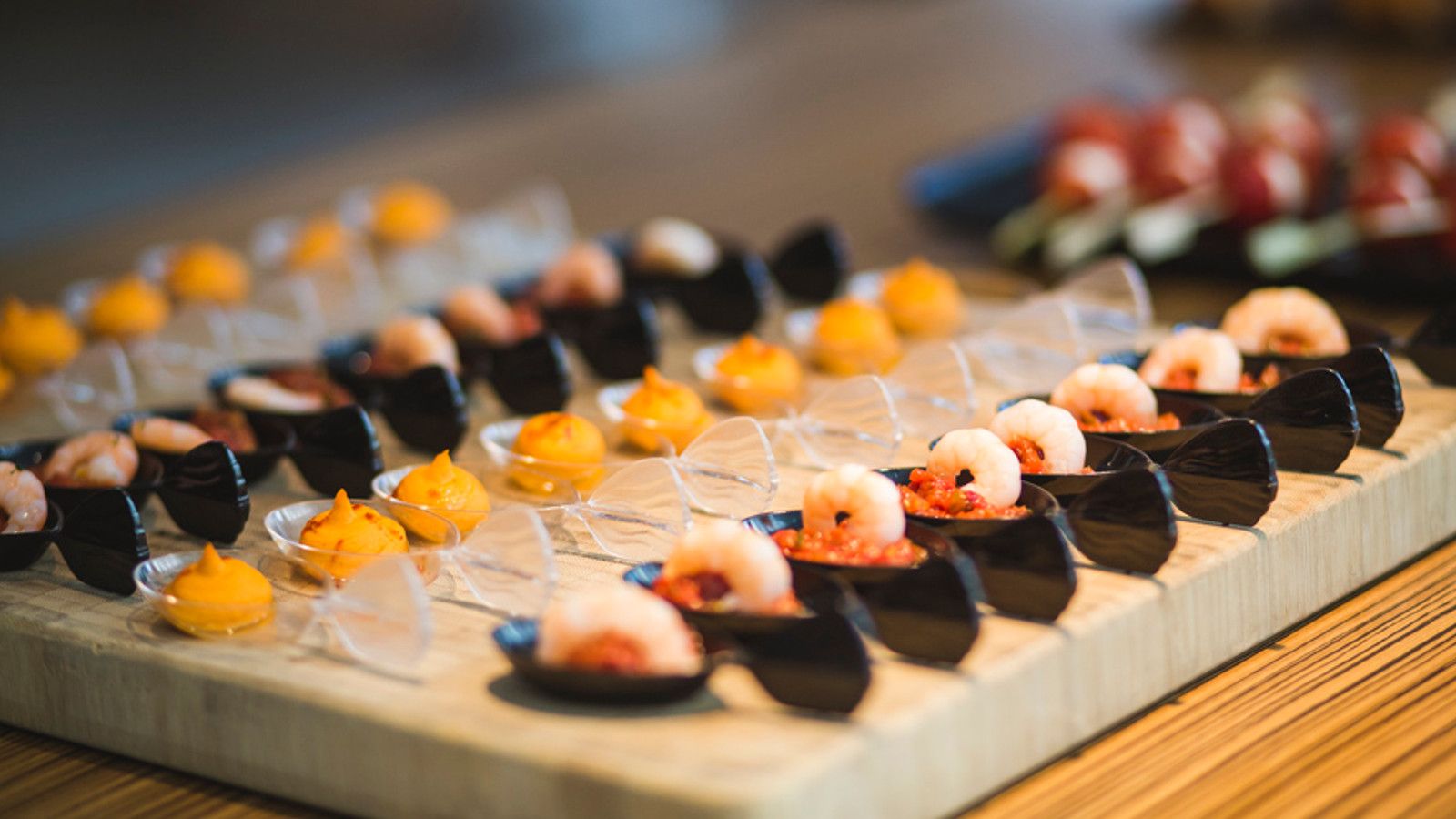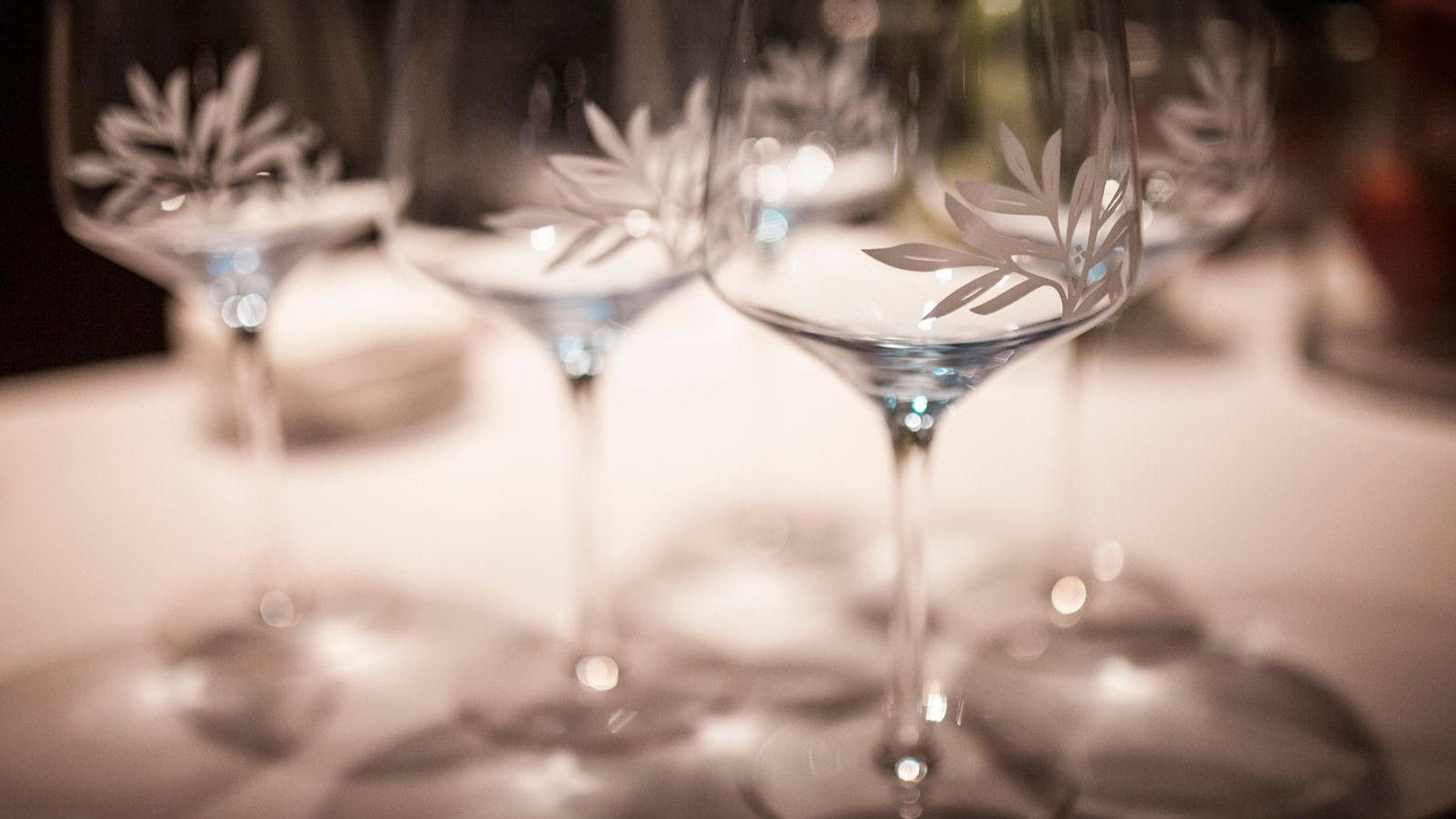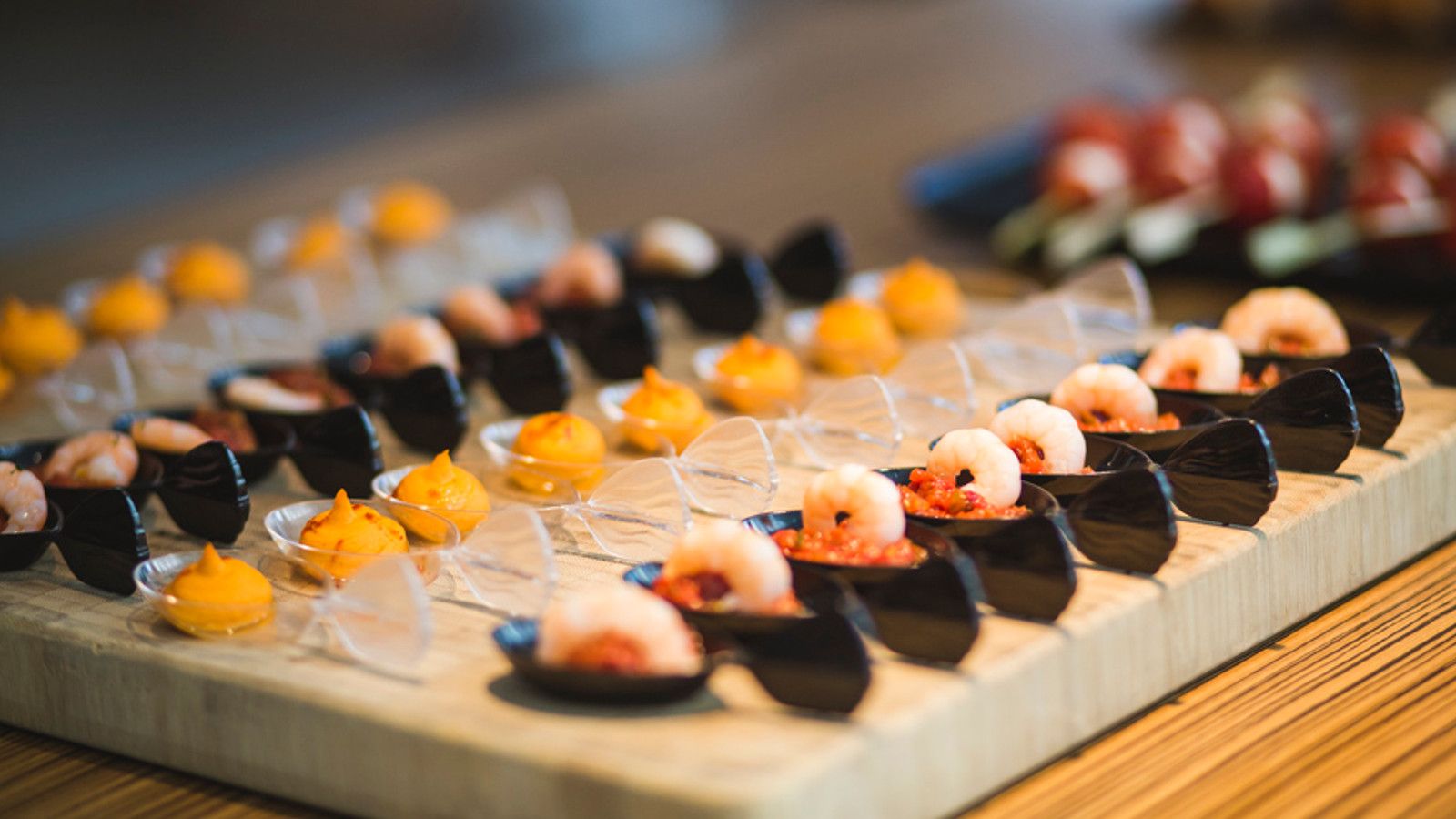 We offer unique menu combinations that will surprise both your colleagues and business partners. Delight your guests with a culinary offer based on tradition and Mediterranean taste: the best of Spanish and Catalan cuisine prepared with fresh and organic ingredients directly from La Boqueria market.
Enjoy 3-course-dinners and more, starting from €34 per person. Scroll down to see more and download the menus.
CHRISTMAS MENUS FOR GROUPS
CHOOSE YOUR MENU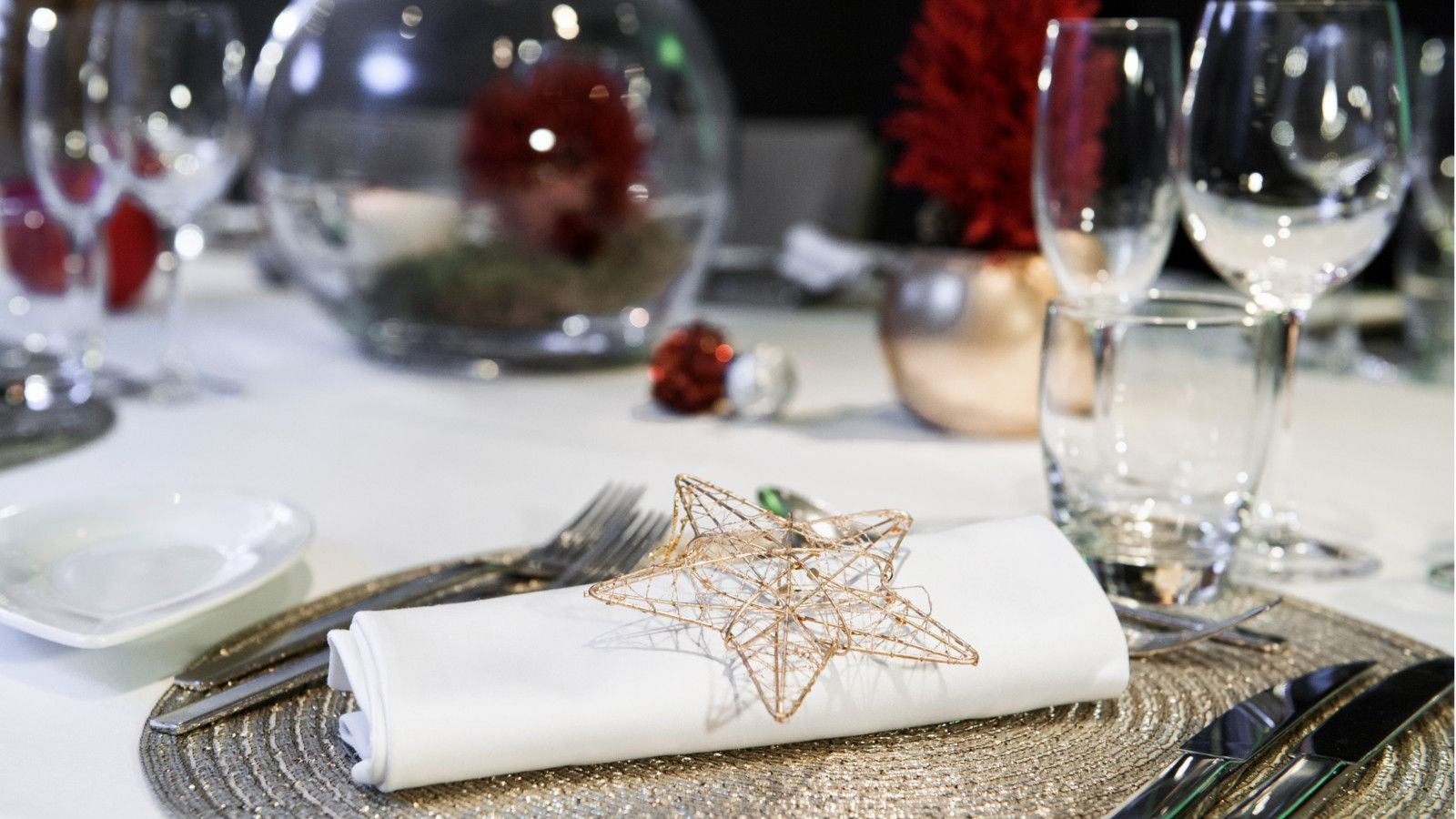 CONGRATULATE
Select a starter, a main course and a dessert.

Price: €34 per person, VAT included.
Bread selection, coffee, wine and water included.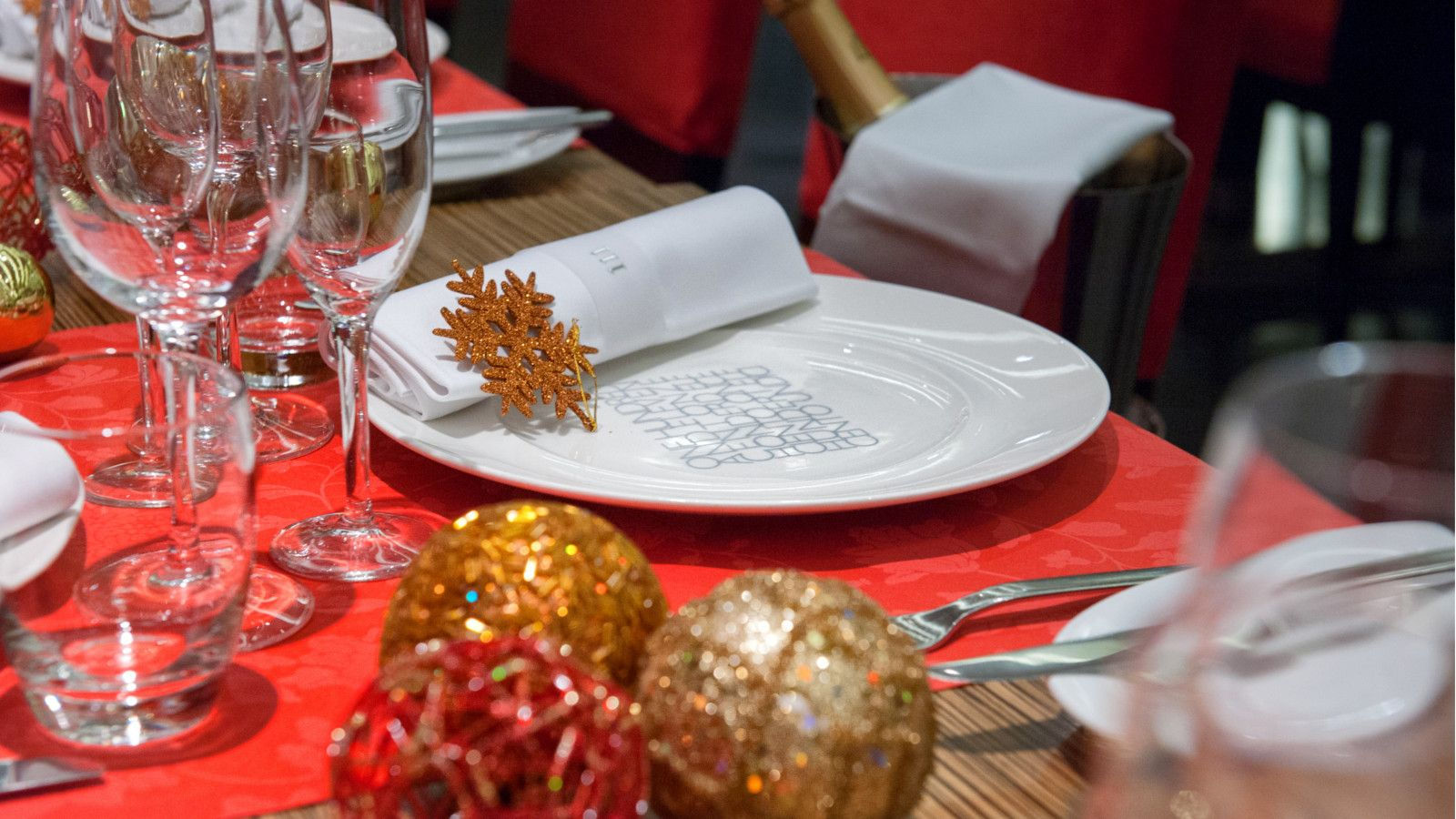 TAPAS
Selection of appetizers and main courses to choose from.
Price: €39 per person, VAT included.
Bread selection, coffee, wine and water included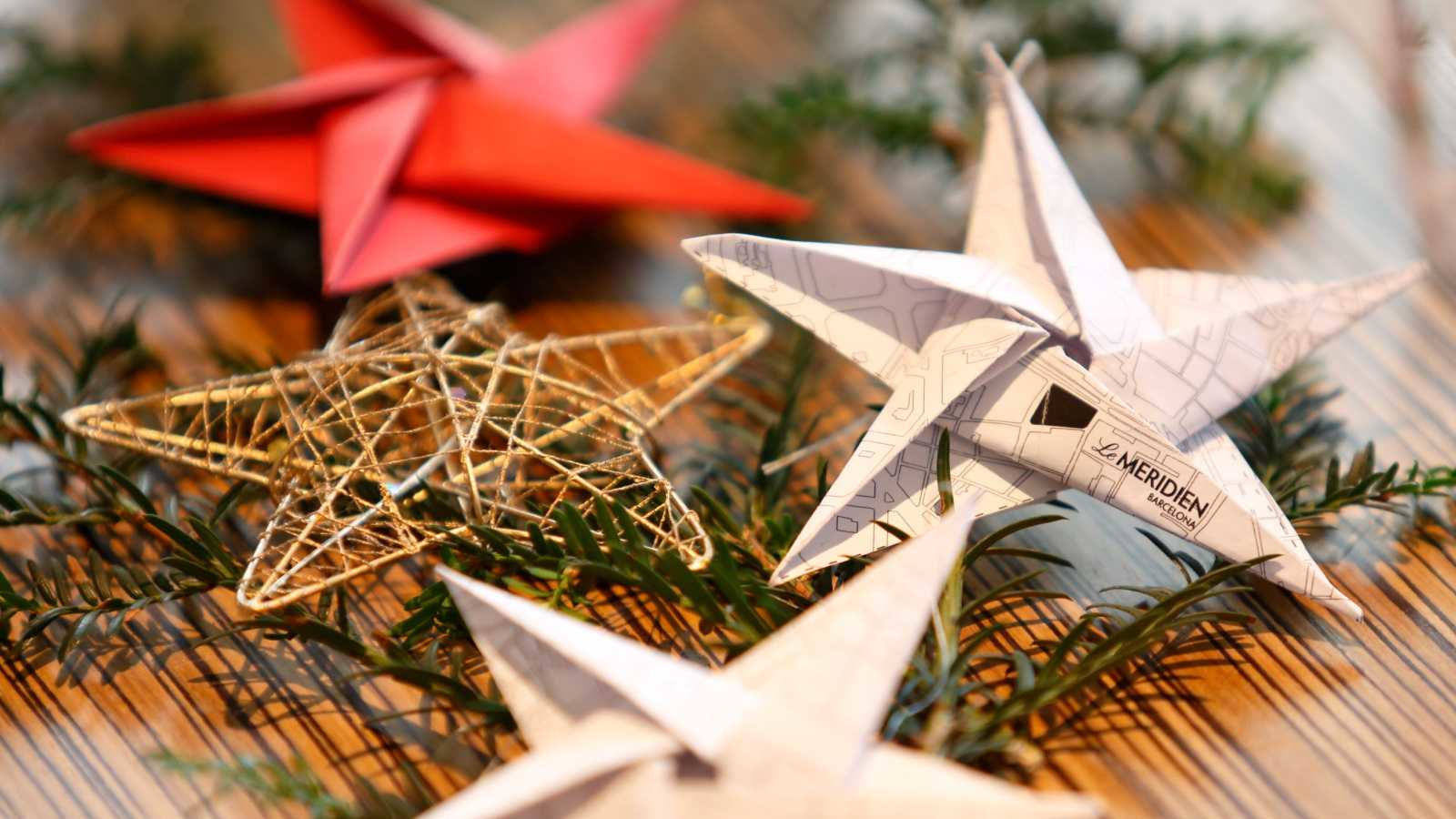 SMILING

Choose from a starter, a main course and a dessert.
Price: €50 per person, VAT included.
Bread selection, coffee, wine and water included.

Download the menu >>

HOW ABOUT SOMETHING DIFFERENT?
CHRISTMAS PARTY & AFTERWORK COCKTAIL
Looking for something different to the classic formal dinner this year? Even with a small budget we can arrange something unexpected for you.
Bask in the ambiance and the festivities while sampling sophisticated cocktails and enjoy a night of good music with the DJ at Le Pop Cocktail Bar or simply contact us to organize something uncommon and make it a night out to remember.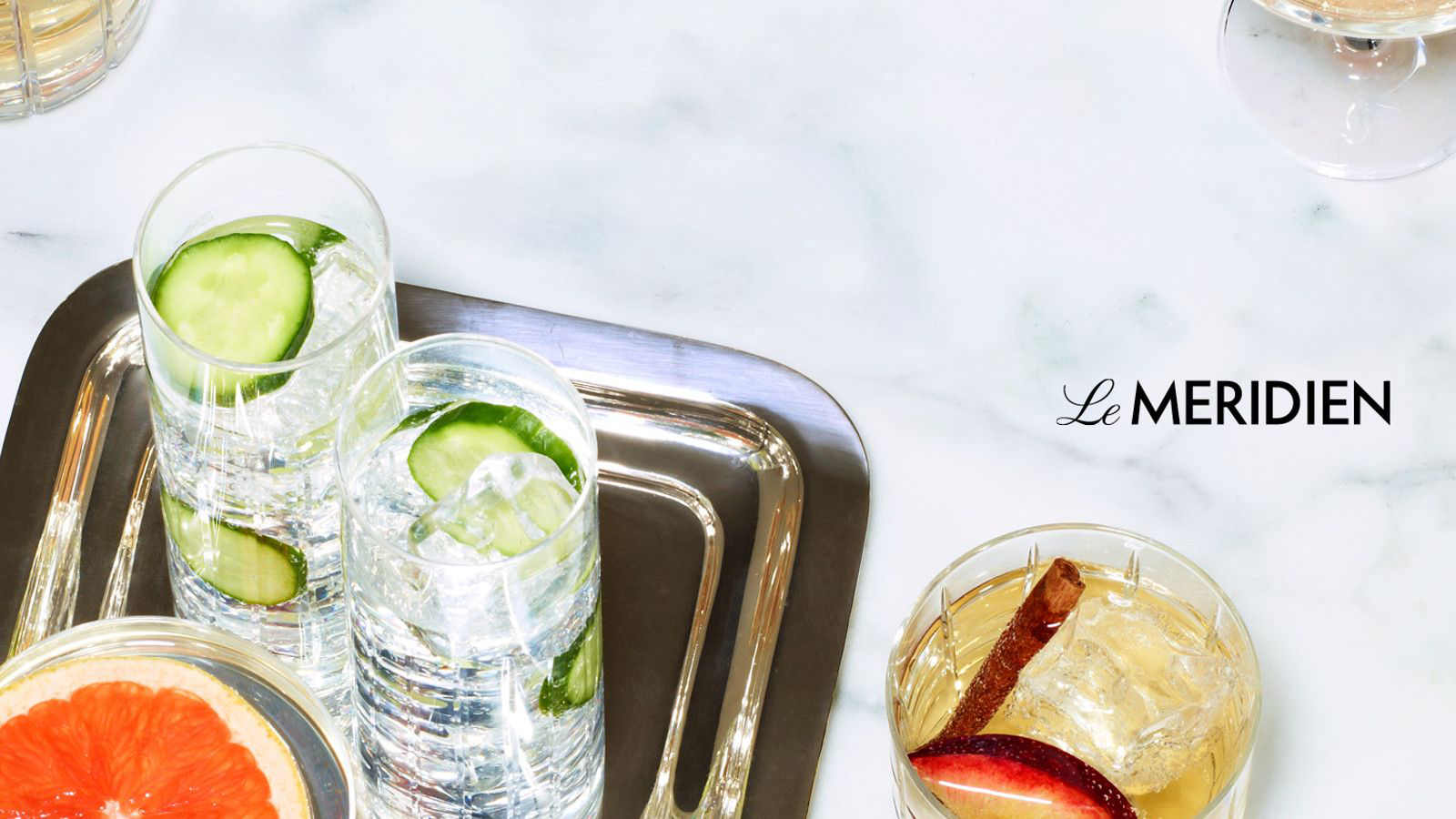 Cool party atmosphere, creative mixology and DJs who set the stage for your dancing.
Book one of our elegant spaces and have your festive party package wrapped up with culinary offer, music and surprises.
Contact us to more information; we can create especially curated options if your plans are particularly specific.
Holiday Season Cocktails
Our team of mixologists has created two cocktails inspired in this year's Holiday Season - a true sensation for your palates. Toast to this special season with a unique drink and live the spirit of Christmas.
Lulu Witch
Ingredients
Hennessy VSOP
Amaretto Disaronno
Pear Purée
Cinnamon Syrup
Lime
Egg white
Price : €13
Mr. Grincheux
Ingredients:
Ysabel Regina infused with nuts
Óleo Sacrum
Lemon
Oporto
Price: €14